Welcome to our Nature Friendly Gardening Guide!
The Soil Association is the charity that joins forces with nature for a better future; a world with good health, in balance with nature, and a safe climate.
We work with everyone to transform the way we eat, farm and care for the natural world.
Blue Diamond and our charity partner, Soil Association are working together to produce this Nature Friendly Gardening Guide.
Blue Diamond are championing greener gardening methods, switching to organic approved or nature friendly alternatives to chemicals where possible, and working towards becoming peat free. By collaborating with the Soil Association, Blue Diamond are making greener gardening methods the natural choice for gardeners like yourself.
We hope that this guide will help you to encourage and support wildlife in your own outdoor space. Whether you have access to a window box, garden or allotment, small changes add up and make a big difference.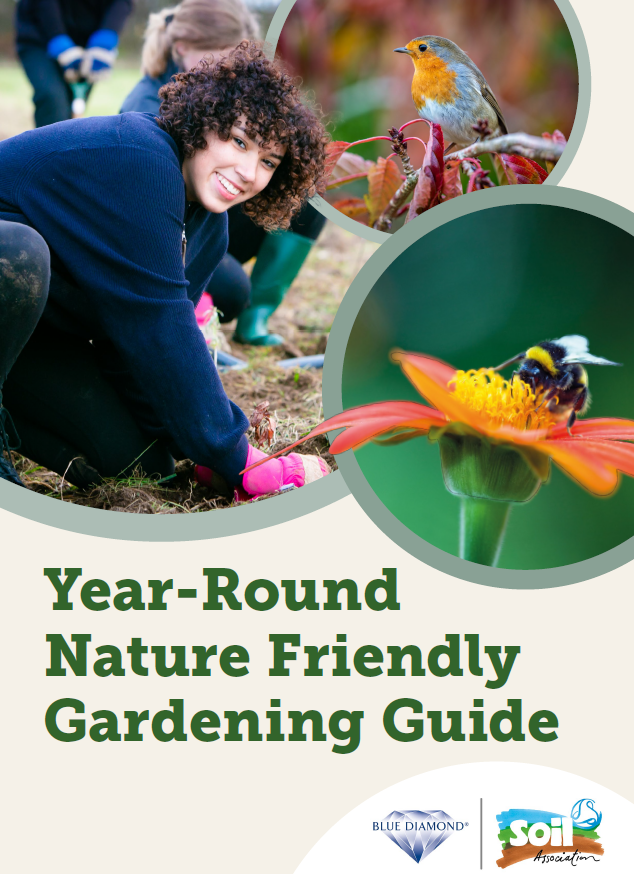 This guide is available in all Blue Diamond Garden Centres from 5th June 2023 for only £2
50% of the retail selling price will be donated to the Soil Association