Our New Collections for 2023 are now available instore and online
Through sales generated from the National Trust Collection by Blue Diamond, a minimum of 10% of the retail sales price per product will be given to the National Trust to help look after nature, beauty and history for everyone, forever.
Bodnant Garden Seed Collection
Bodnant Garden (Gardd Bodnant) is a world-famous garden set against the stunning backdrop of the Carneddau mountains of Snowdonia. Created over 150 years, with plants collected and brought to Britain from far afield, and the incredible vision of generations of the McLaren family and head gardeners
This garden is renowned for having year-round colour, fragrance and is home to National Collections and Champion Trees.
Our seed collection is inspired by plants within this garden and so includes varieties that are highly fragrant.
Our favourite is Heliotrope, also known as Cherry Pie, which is easy to grow but produces intense violet-purple flowers, which are strongly scented and highly attractive to butterflies, bees and other pollinators. A versatile plant that can be grown in hanging baskets, containers or borders. Continues to flower all summer.
VIEW COLLECTION AND BUY ONLINE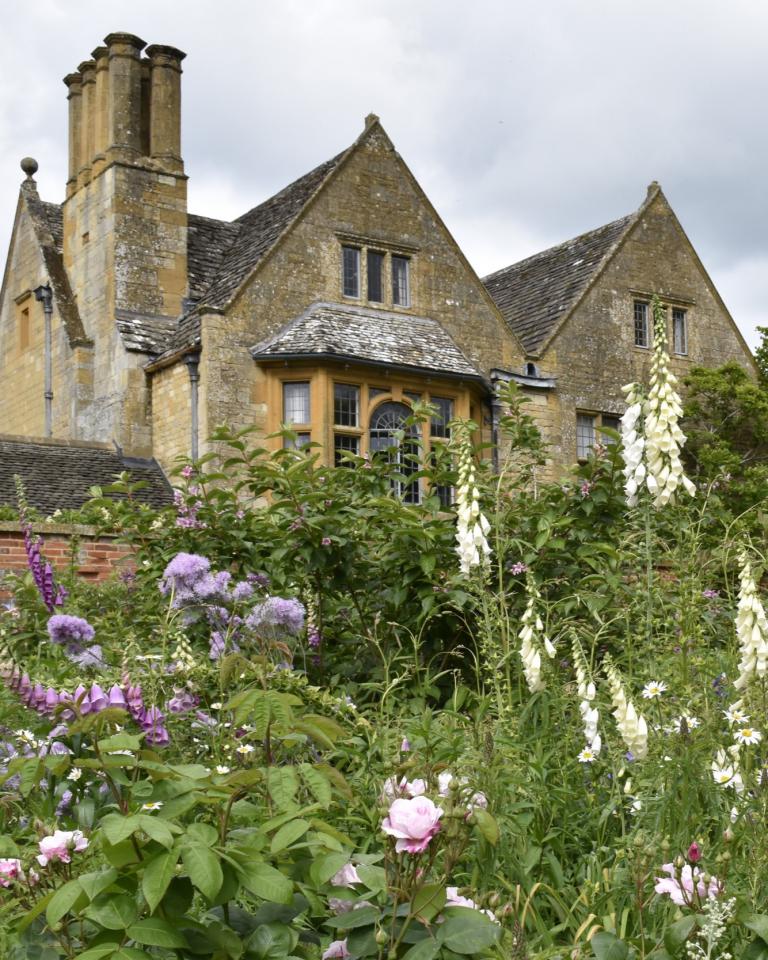 The Hidcote Garden Seed Collection
Hidcote is a world-famous Arts and Crafts-inspired garden, covering 10.5 acres, with intricately designed outdoor spaces in the rolling Cotswold hills.
Lawrence Johnston designed the garden in phases from 1907 to 1938. He furnished borders with newly discovered plants and exotic rarities gathered during plant hunting expeditions from around the world.
Taking advice from the Head Gardener at Hidcote, our seed collection is designed to give you quick and easy colour in between seasons.
'Throughout May at Hidcote the self-sown annuals, makes for a colourful addition to borders and path edges where the seed has settled. A packet of annual seeds can take the strain as Spring flowers come to the end and Summer borders gather momentum."
Lottie Allen, Head Gardener Hidcote Garden
Our favourite is Calendula Orange King which produces brilliant orange double flowers in April and May on bright green foliage and if they are planted in clumps they seem to glow at night.
VIEW COLLECTION AND BUY ONLINE
The Lanhydrock Seed Collection
Lanhydrock is the quintessential Victorian country house garden and woodland estate in the parish of Lanhydrock, Cornwall, UK.
Gardens are extensive and include beautiful herbaceous borders, a fabulous formal parterre and colourful higher gardens filled with camellias, magnolias and rhododendrons.
The seeds in our collection are inspired by the plants in the gardens of Lanhydrock and by keeping the colour pallet simple, will enable you to create maximum impact in even the smallest outdoor space.
VIEW COLLECTION AND BUY ONLINE
The Nymans Seed Collection
Nymans, once owned by the Messel family, is a garden lovers' home for all seasons, with an extensive, yet intimate garden set around a romantic house and ruins.
Its gardens are full of colour throughout the seasons with many varieties that are perfect for attracting pollinators. In spring see blossom, bulbs and a stunning collection of subtly fragranced magnolias. In summer, the Rose Garden, inspired by Maud Messel's 1920s design, is scented by hints of old-fashioned blooms. Autumn sees dramatic shows of vibrant native tree colour and winter has pockets of perfumed daphne throughout the garden.
Taking inspiration from this, our seed collection includes varieties that have open stamens to attract wildlife and pollinators whilst also enabling you to add a wide variety of colour into your garden.
Our favourite is Verbena, which produces airy and light lilac flowers that look fabulous in a bedding border. Ideal as a cut flower and perfect for attracting bees and butterflies.
VIEW COLLECTION AND BUY ONLINE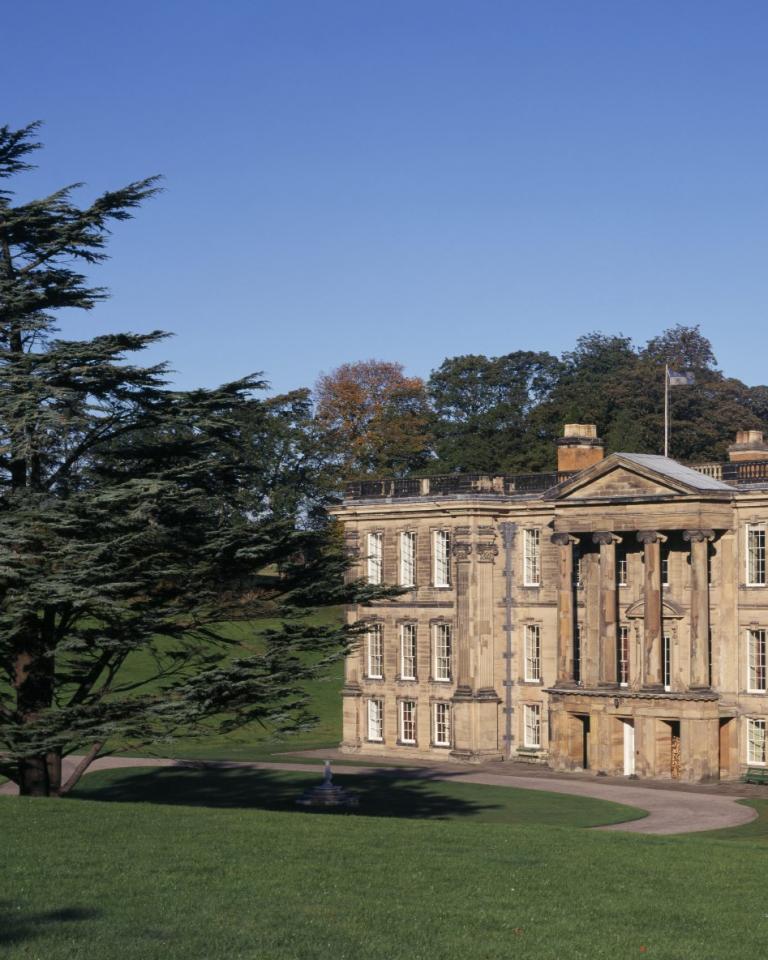 The Calke Abbey Seed Collection
The un-stately home and country estate, near Ticknall, Derbyshire, stands on the site of a medieval religious house.
People first came to live at Calke in the 12th century as part of a small religious community before being dissolved by Henry VIII in 1538. It passed through several hands before coming into the National Trust's care in 1985.
The Abbey has a walled garden bursting with seasonal colour and is home to a rare surviving auricula theatre, domed orangery, faded glasshouses and gardener's bothy.
Our seed collection, inspired by the gardens at Calke Abbey, includes easy to grow, gardeners' classics and favourites.
Our favourite is Nigella Miss Jekyll, an easy to grow seed, which produces ornate flowers and seed pods. Named after the famous horticulturalist.
VIEW COLLECTION AND BUY ONLINE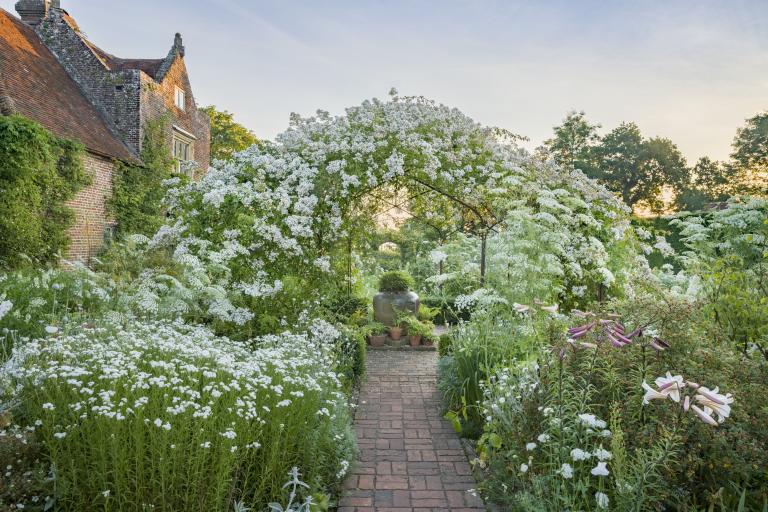 The Sissinghurst Seed Collection
Sissinghurst Castle Garden, at Sissinghurst in the Weald of Kent in England, was created by Vita Sackville-West, poet and writer, and her husband Harold Nicolson, author and diplomat
It is among the most famous gardens in England and is designated Grade I on Historic England's register of historic parks and gardens.
Taking inspiration from the White Gardens at Sissinghurst, our seed collection focuses on simple colours and foliage.
Our favourite is Aquilegia Lime Sorbet. This beautiful pale, limey-white aquilegia, or Granny's bonnet, produces delicate flowers and is ideal for creating a calm-coloured bed.
VIEW COLLECTION AND BUY ONLINE