As the UK's premier Garden Centre Group, we are delighted to announce a long-term collaboration with the National Trust.
Launched in August 2022, the five-year collaboration will see the development of an exciting collection of seeds, bulbs and plants that are inspired by the gardens the National Trust cares for.
Through sales generated from the National Trust Collection by Blue Diamond, a minimum of 10% of the retail sales price per product will be given to the National Trust to help look after nature, beauty and history for everyone, for ever.
The banner images above are all subject to copyright. Please click here for information.
The collaboration
The National Trust look after the greatest collection of historic gardens and garden plants under single ownership in Europe. They encompass more than 500 years of history and a vast range of garden styles and fashions. With more than 200 gardens in their care, from kitchen gardens to colourful displays of spring bulbs, rare and unusual trees, along with heritage rose gardens, the National Trust bring a shared passion for gardening to this collaboration.
The collaboration between Blue Diamond and the National Trust will result in the development of an exclusive collection which tell stories from the historic gardens cared for by the National Trust. These stories will include plants, seeds and bulbs from some of the rare, heritage varieties that would have otherwise been lost, without the National Trust's care.
Image Credit: ©National Trust Images/James Dobson
A shared passion
Alongside a shared passion for gardens, both Blue Diamond and the National Trust are committed to caring for the environment - the National Trust is Europe's largest conservation charity and this ethos flows through everything it does.
Blue Diamond has taken many positive steps to reduce its impact on the environment and has implemented measures to reduce its carbon footprint. In 2021, Blue Diamond partnered with the Soil Association and is working with them to promote environmentally friendly and organic gardening.
Bulbs will be the first product launch within this collaboration, available from the end of August 2022. The collection will expand to include trees, bare root-roses and plants by the end of 2022.
Image Credit: ©National Trust Images/John Millar
'Preserved our heritage'
Michaela Davies, Brand Licensing Manager at the National Trust said: "We know that not only do our visitors love to explore the gardens we care for, but they also leave inspired to make changes in their own green spaces – however large or small. Therefore, this collaboration with Blue Diamond is a very logical one.
With both organisations also sharing a commitment to sustainable product production and featuring heritage, rare and unusual varieties; varieties that would have been lost without the National Trust's care. This is a wonderful collection for both passionate gardeners and those just dipping their toes."
Alan Roper, Managing Director of the Blue Diamond Group said: "The National Trust is a much loved and cherished institution and I am pleased that our collaboration with the National Trust will provide funding for this charitable organisation who for the past 127 years have preserved our heritage and open spaces for all to enjoy. I look forward to unlocking their rich heritage of plant species which will be grown on our nursery, and be on sale over the coming years within our garden centres."
Image Credit: ©National Trust Images/Richard Pink | Sampler, dated 1778, Montacute House
National Trust Rose Collection
View a unique collection of roses, which have been inspired by the National Trust, including rosa Octavia Hill, named after one of the key founders of the National Trust, along with roses named after National Trust properties such as Biddulph Grange, Tatton and Dunham Massey, and not forgetting rosa National Trust.
Available to order online now by clicking here and to buy as potted roses in all Blue Diamond Garden Centres.
CLICK HERE TO BUY ONLINE
Newton's Apple Tree Auction
This is the tree from which an apple fell and caused Newton to ask the question: 'Why do apples always fall straight down to the ground?' The tree first put down roots around 400 years ago and people have travelled to visit it as Newton's Apple Tree for at least the past 240 years.
Bringing history to life, Blue Diamond will be offering people the chance to bid for a limited number of Isaac Newton's Apple Trees, propagated from the original tree, in an exclusive auction.
The auction will take place in September, but you can register your interest in bidding for these historically important trees now.
FIND OUT MORE...
National Trust Bulb Collection
Blue Diamond plans to increase its portfolio of National Trust inspired flowering bulbs by working closely with the Trust and their gardeners. The resulting range will reflect the beauty of the Trust's gardens and the tried and tested secrets of its gardening experts.
Already in Blue Diamond Garden Centres is a collection of spring flowering bulbs which includes our naturalising collection, crocus and tulips. 'Naturalising', refers to the informal planting of bulbs and other plants in grass as opposed to in borders.
VIEW THE COLLECTION
National Trust Seed Collection
View our 2023 collection of seeds inspired by National Trust gardens, such as Bodnant Gardens and Calke Abbey.
This collection features hardy annual flowers, biennials and perennials to fill your garden baskets, beds and borders with colour and scent all year round.
Through sales generated from the National Trust Collection by Blue Diamond, a minimum of 10% of the retail sales price per product will be given to the National Trust to help look after nature, beauty and history for everyone, forever.
Find out more...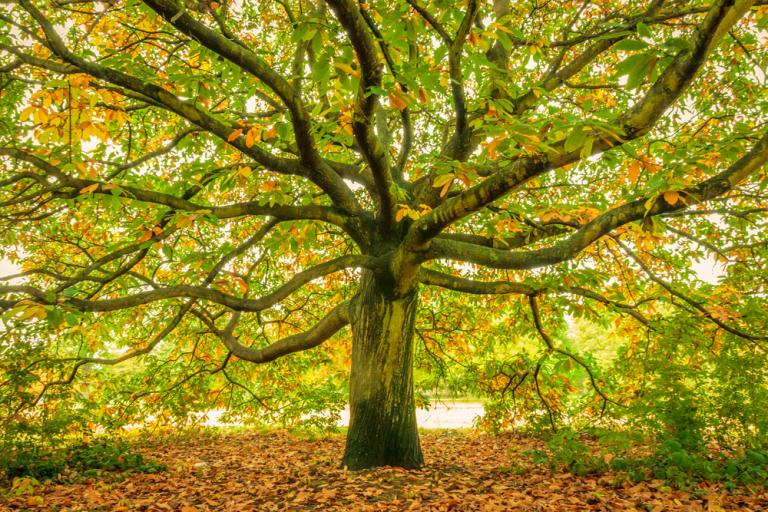 National Trust Tree Collection
As part of the collaboration with the National Trust, Blue Diamond has introduced a range of native trees, which include some of the unsung heroes of the tree world.
Native trees and hedgerows are nature's highways and are essential for providing wildlife with places to nest and feed.
Following World War Two, the UK saw a decline in the number of its hedgerows and many that survive are in poor condition. It is therefore vital to address this and encourage people to plant hedgerows which will, in turn, encourage more wildlife.
Native trees and shrubs, such as viburnum, hawthorn and elderberry, form part of the collection.
Find out more...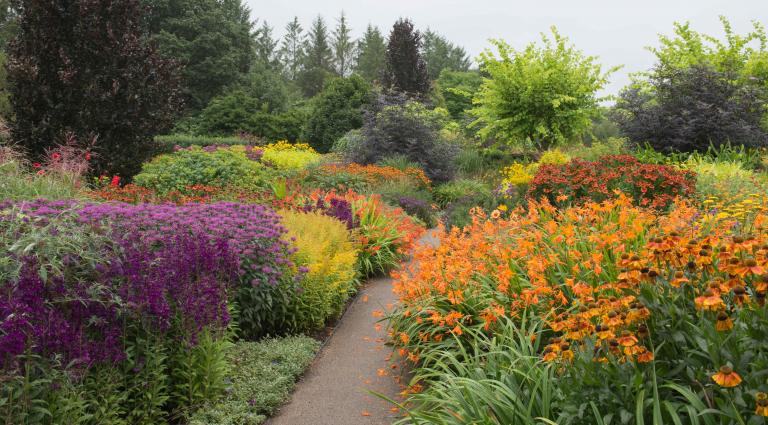 Herbaceous Border Collections
These bespoke collections are inspired by the borders at four National Trust properties; Nymans – West Sussex, Hill Top – Cumbria, Sissinghurst Castle Garden – Kent, and Hidcote – Gloucestershire.
All famous for their bountiful displays, these collections will allow people to replicate a bit of the National Trust in their own garden.
Each collection includes a selection of plants of differing heights, textures and colours and will be available in all Blue Diamond Garden Centres from May 2023.
VIEW COLLECTIONS