Saplings from Sir Isaac Newton Tree with Gravitas auctioned off to a school,

descendant of Sir Isaac Newton

and a Woolsthorpe Manor neighbour.
Europe's largest conservation charity, the National Trust and Blue Diamond Garden Centres auctioned ten saplings propagated from the apple tree that inspired Sir Isaac Newton's theory of gravity.
At a presentation ceremony, held at Woolsthorpe Manor, the childhood home of Sir Isaac Newton and where he formed the Theory of Gravity, the 10 winners were presented with their saplings.
Amongst the winners, is a distant descendant of Sir Isaac Newton, a local Lincolnshire resident who lives only 10 miles from Woolsthorpe Manor and the newly built Science, Technology and Research Centre at Haileybury College in Hertford. The winners had this to say about becoming custodian of one of the most significant trees in scientific history.
Simon Heard Deputy Master of Haileybury arranged the gift of one of the saplings, to the School, thanks to the generosity of a number of parents, and commented "We have just finished building a brand-new Science, Technology and Research Centre, where we hope pupils will learn about modern research as well as the great scientific discoveries, deductions, theories and advancements, which have taken place over the years, not least the theory of gravity.
"Having one of Sir Isaac Newton's very own Apple Tree descendants planted and then growing in the landscaped grounds seemed to be too good a chance to pass up! We are so excited that all future generations of pupils coming to the School will be able to work and study alongside such a significant piece of scientific history".
The ten saplings were propagated from the apple tree that inspired Sir Isaac Newton's, which can still be seen at his birthplace; Woolsthorpe Manor in Lincolnshire.
Now cared for by the National Trust this country cottage is visited by thousands of people a year, wishing to see the spot where one of the greatest scientific discoveries took place. The tree first put down roots around 400 years ago and people have travelled to visit it as Newton's Apple Tree for at least the past 240 years.
The auction raised over £30K, of which Blue Diamond are donating 50% to the National Trust, specifically for the ongoing care of Woolsthorpe Manor. This donation, is part of the organisations long term licensing agreement with the charity, which will see Blue Diamond give £1m given to the Trust over the next three years, through the sale of their collection of bulbs, seeds, native trees and roses.
Lincolnshire local, Roger Keeling was delighted to have been successful in his bid and said, "I am awe struck in the presence of great, old trees. The sense of the people and time that have passed under their branches.
"Newton's apple tree has not only seen the passage of time in my home county of Lincolnshire, but forms a thread through centuries, connecting us with Lincolnshire's most influential child.
"This sapling, which will be planted in our home just 10 miles from Woolsthorpe Manor, will continue as a link to Newton. If it survives for over 350 years, as Newton's tree has, someone will be able to observe an apple, genetically identical to Newtons, falling from its branches just as he did, but in the year 2373".
For the descendant of Sir Isaac Newton, the chance to care for something so intrinsically linked to their ancestor, was not to be missed, "As soon as the family heard about the Newton's sapling auction, we just knew that we had to have one.
Our family is descended from Sir Isaac's sister, Hannah, so this was a marvellous opportunity to reach back into the history of our family.
We have a cider apple farm near Beaminster, West Dorset, and have been growing apples for 80 years and decided in 2020 to start our own family craft cider company. It had to be called Isaac Cider.
We are thrilled to have a sapling as it will enable us to educate more people on the life and works of our ancestor."
The National Trust and Blue Diamond will be following the journey of these very important trees, with the hope that they will still stand in 400 years' time.
Woolsthorpe Manor, Lincolnshire
Woolsthorpe Manor tells the story of Sir Isaac Newton, from his birth there to the discoveries of his Year of Wonders.
A special apple tree stands in the orchard. This is said to be the tree from which an apple fell and prompted Newton to ask why apples always fell straight down to the ground.
Newton theorised that everything in existence is attracted to everything else and this attraction or power, (we now call it a force), ties the universe together. It wasn't until years later that he published his theories and expressed this vision in a mathematical formula.
Tree Council has certified it as one of 50 Great British Trees.
---
The Presentation to some of the winners...
Alison and James Abott wanted to bring a piece Newton's heritage to Cornwall and the parish of St Minver and this prompted them to bid for one of the saplings.
Alison and James moved into a 15th Century Mill, known as Shilla Mill, in March 2021 just as Covid lock down hit. The property was sadly in a sorry state, so the extensive works began. Shilla Mill itself is famed for being the first property to be built in Polzeath and a working Corn Mill established in 1591. Many years later Sir John Betjeman gained inspiration for his poems in the gardens and subsequently Shilla Mill is mentioned in his published poems.
Alison and James hope that visitors to the area will be inspired to visit the tree and learn the story of its heritage against the Mills own historic backdrop.
They plan to open a tearoom at the Mill next April.
Jersey
A long-time supporter of the National Trust both in Jersey and before that in England, this Jersey auction winner decided to bid for one of the saplings due to its special and unique significance in British history. The sapling will take pride of place in her orchard.
Cheshire
One sapling will take pride of place in a Cheshire home, in an orchard the auction winner is creating in its honour, which will also be home to their rescue hens.
Sincere thanks
Blue Diamond Garden Centres and the National Trust would like to extend their sincere thanks to all those who bid in this very special auction. They look forward to hearing how all the saplings thrive in their new homes as the new custodians take on the mantle of securing the legacy that inspired Newton's Theory of Gravity.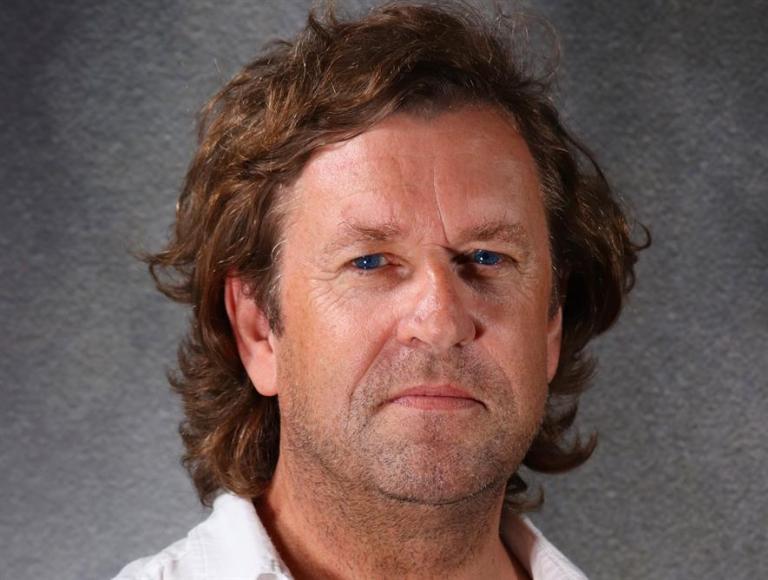 The National Trust is a much loved and cherished institution, and I am pleased that our collaboration will provide funding for this charitable organisation who for the past 128 years have preserved our heritage and open spaces for all to enjoy.

Tree conservation and preservation is even more relevant and important than ever, and I am delighted that we were able to run this auction and support the National Trust through this.
Alan Roper, Managing Director of the Blue Diamond Group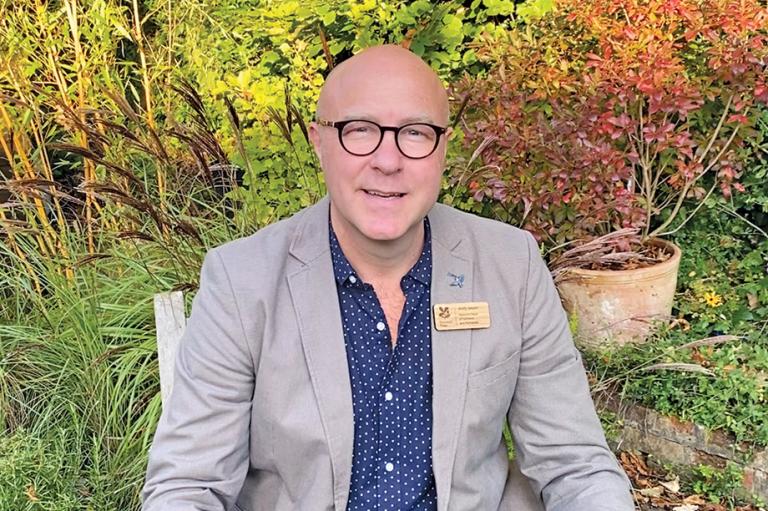 Interest in the auction was phenomenal with Blue Diamond receiving more than 1,800 inquiries from potential bidders.

It was wonderful to see that so many people and organisations understood the rarity of this moment and wanted to be custodians of such a significant tree – it's a clear demonstration of how many people care about supporting the conservation of our natural world.

For one of the saplings to be heading to a Science department, just fills me with joy. I'm sure Sir Isaac would also be thrilled that his legacy continues to inspire the scientists of the future.
Andy Jasper, Director of Gardens and Parklands at the National Trust