Through sales generated from the National Trust Collection by Blue Diamond, a minimum of 10% of the retail sales price per product will be given to the National Trust to help look after nature, beauty and history for everyone, forever.
Bodnant Garden Collection
Bodnant Garden (Gardd Bodnant) is a world-famous garden, home to National Collections and Champion Trees.
With intimate corners, sweeping lawns, grand terraces and verdant woodland, there are many gardens in one at Bodnant.
Created over 150 years, with plants collected and brought to Britain from far afield, and the incredible vision of generations of the McLaren family and Puddle head gardeners, this haven of rarity and beauty with a stunning backdrop of the Carneddau mountains of Snowdonia is a delight for the senses.
With year-round colour, the garden can be whatever you want it to be, whether that's a hive of activity or a haven of tranquility and relaxation, this is truly a special place for all ages.
Image Copyright: ©National Trust Images/John Miller
Text Source: https://www.nationaltrust.org.uk/visit/wales/bodnant-garden
VIEW COLLECTION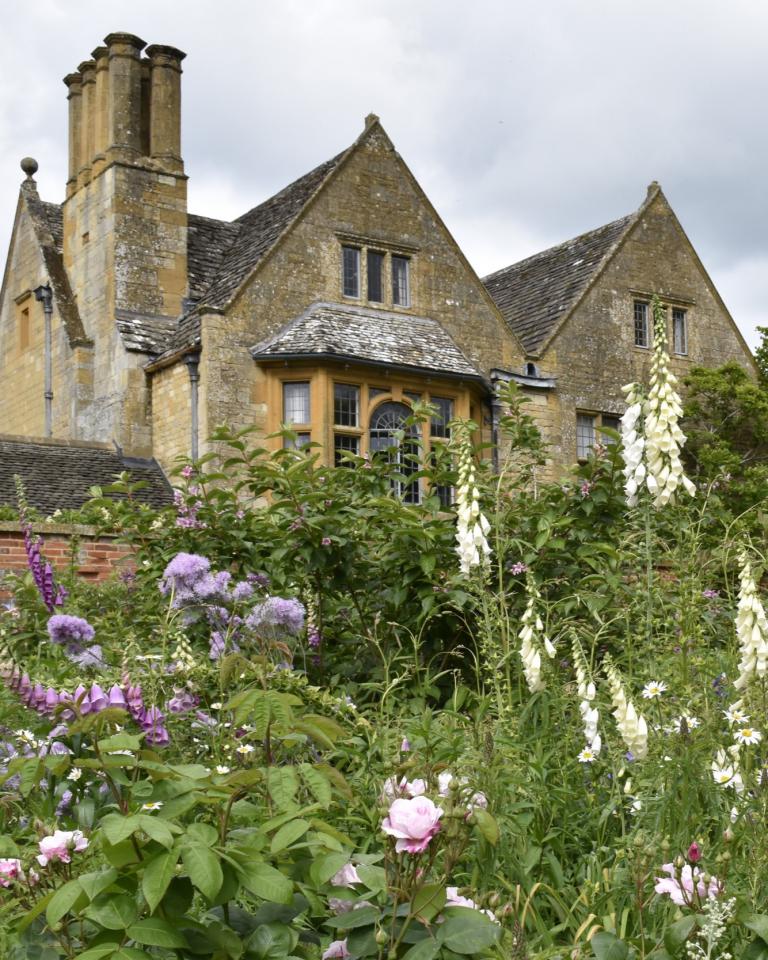 The Hidcote Garden Collection
Hidcote is a world-famous Arts and Crafts-inspired garden with intricately designed outdoor spaces in the rolling Cotswold hills.
Covering an area of 10.5 acres the garden takes visitors on a journey through intimate formal areas revealing a different atmosphere or new vista at every turn. Smaller, more formal garden 'rooms' near the house, give way to more natural areas that blend in with the surrounding countryside further away. There is a central axis running from East to West and another North to South, forming corridors off which the garden rooms can be found, each one with its own character and personality.
Using Hidcote as a 'blank canvas', Lawrence Johnston designed the garden in phases from 1907 to 1938. He furnished borders with newly discovered plants and exotic rarities gathered during plant hunting expeditions from around the world.
Image Copyright: ©National Trust Images/Sarah Davis
Text Source: https://www.nationaltrust.org.uk/visit/gloucestershire-cotswolds/hidcote
VIEW COLLECTION
The Lanhydrock Collection
Lanhydrock is the quintessential Victorian country house garden and woodland estate in the parish of Lanhydrock, Cornwall, UK.
After a devastating fire in 1881 the Jacobean house was refurbished in high-Victorian style, with the best in country house design and planning and the latest mod-cons.
Discover two sides of Victorian life: from the kitchen which offers a thrilling glimpse into life 'below stairs', to the luxurious family areas, elegant dining room and spacious bedrooms which reveal the comforts of 'upstairs' living.
Make sure you take a stroll around the extensive gardens and enjoy their year-round colour. There are beautiful herbaceous borders, a fabulous formal parterre and colourful higher gardens filled with camellias, magnolias and rhododendrons.
The estate is well worth exploring too, with ancient woodlands and tranquil riverside paths. There are also off-road cycle trails, with special routes for families and novice riders, and you can even hire a bike from us to make the most of this opportunity.
Image Copyright: ©National Trust Images/James Dobson
Text Source: https://www.nationaltrust.org.uk/visit/cornwall/lanhydrock
VIEW COLLECTION
The Nymans Collection
Nymans is a garden lovers' home for all seasons, with an extensive yet intimate garden set around a romantic house and ruins.
The comfortable, yet elegant, house reflects the personalities and stories of the talented Messel family. In spring see blossom, bulbs and a stunning collection of subtly fragranced magnolias. The Rose Garden, inspired by Maud Messel's 1920s design, is scented by hints of old-fashioned roses. Dramatic shows of vibrant native tree colour in autumn precede winter's structural form, with pockets of perfumed daphne throughout the garden.
Discover hidden corners through stone archways, walk along tree-lined avenues while surrounded by the lush countryside of the Sussex Weald. The adjoining woodland, with lake and bird hides, has plenty of opportunities to spot wildlife.
Image Copyright: ©National Trust Images/John Miller
Text Source: https://www.nationaltrust.org.uk/visit/sussex/nymans
VIEW COLLECTION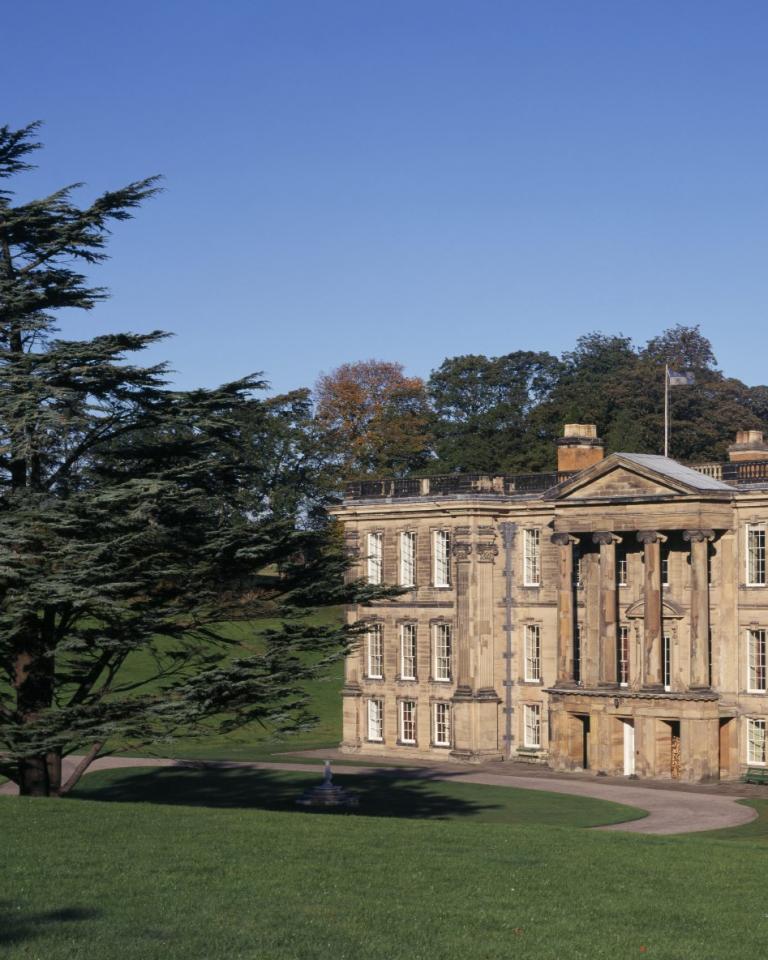 The Calke Abbey Collection
The un-stately home and country estate, near Ticknall, Derbyshire.
It stands on the site of a medieval religious house. People first came to live at Calke in the 12th century as part of a small religious community, attracted by the secluded forest and good water supply. Calke Priory only lasted a few years, before the canons moved to nearby Repton. The priory was dissolved by Henry VIII in 1538, but the canons had anticipated this and granted leases of Calke.
After passing through several hands, Richard Wendsley acquired Calke, eventually selling the estate in 1585 to Robert Bainbridge. His son sold the estate to Henry Harpur in 1622 for £5,350. It stayed in the Harpur family until the National Trust began caring for it in 1985.
Image Copyright: ©National Trust Images/Rupert Truman
Text Source: https://www.nationaltrust.org.uk/visit/peak-district-derbyshire/calke-abbey
VIEW COLLECTION