The Riverside Restaurant, Wilton
The Riverside Restaurant, as the name implies, sits quietly beside the River Wyle, one of the five rivers that converge on the city of Salisbury. In Wilton, the ancient capital of Wessex, history abounds. From the wonderful Wilton House to the vibrant city centre, all aspects of excitement and relaxation are possible with a tranquil area alongside.
In the restaurant, guests are able to enjoy peace and quiet and indulge in delightful freshly prepared cuisine from our kitchen with a glass of wine or freshly squeezed orange juice. Children are very welcome here at Riverside - we have a play area, colouring books and crayons and a children's menu. Where possible, we source local suppliers and always have a range of delicious gateau desserts to finish your meal.
We aim to provide a wide range of options, whether it be gluten free or vegetarian, so please feel free to ask if you have any special requirements.
Contact Details
Address: WIlton House Garden Centre, Salisbury Road, Wilton, Salisbury, Wiltshire, SP2 0BJ
Tel: 01722 746 746
To submit a query, please CLICK HERE
Opening Times
COVID-19 Update: This restaurant is now closed.
Monday - Saturday: 8.30am - 5pm
Sunday: 10.30am - 4pm
Manager
Mark Griffiths
Restaurant Manager
Garden Centre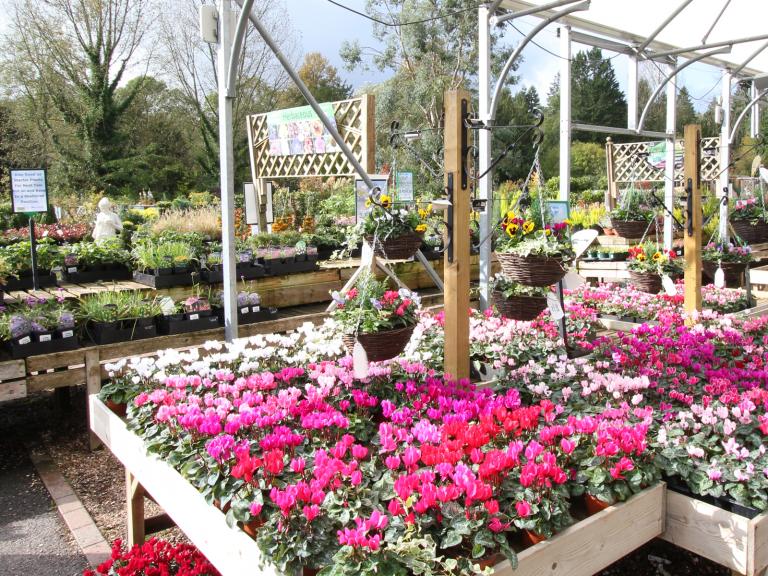 Set in the stunning gardens of Wilton House in Salisbury, Wiltshire, Wilton House Garden Centre offers a wide range of trees, plants and outdoor products and is the ideal place for everything to make your garden grow. There is also a huge array of garden furniture, alfresco entertaining solutions and superb gift ideas. Wilton House Garden Centre is a great place to explore and a wonderful day out for all the family especially with a visit to our Riverside Restaurant.
Find Out More