Zara Snow – Another Blue Diamond Scholarship Winner
5th July 2023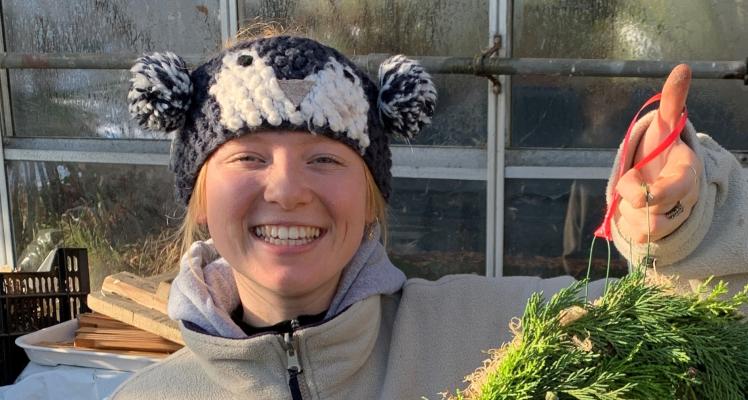 Zara Snow has been selected as a 2023 Blue Diamond Scholarship winner.
Zara is currently studying at Writtle University College, in her second year of BSc Horticulture. Originally from Leicestershire, she came to study at Writtle after discovering a desire to learn and practice the art of propagating and growing plants. This stemmed from an interest in sustainability within food production, along with a general love for nature and the outdoors.
Zara was selected as a Blue Diamond scholarship student to support her participation in a very innovative project being run by Writtle University. Along with other students she is working on a project to design and produce a new fresh food product. This journey is taking place across three countries: The Netherlands where market research has been completed, The United Kingdom where research is being conducted into the production of the ingredients chosen for our new food products, and then onto Finland to learn about the sustainability aspects of food production with respect to our chosen products.
In preparation for her 3rd year dissertation, Zara now plans to run a trial using nitrogen-fixing bacteria on potatoes to explore its viability as a sustainable way to provide nutrients to crops.
After leaving university, Zara aims to be at the forefront of either research or implementation of new and sustainable horticultural crop production techniques, working within the industry to benefit people and the planet.
Zara said of her scholarship "I am delighted to have been chosen to receive funding from the Blue Diamond Scholarship fund. I am very grateful for this support as it will allow me to fully explore and experience many aspects of the horticulture industry".
Blue Diamond have helped eight students with their studies in various aspects of horticulture this year, through their scholarship scheme with the Colegrave Seabrook Foundation. To find out more, CLICK HERE