Watering the garden in hot weather
25th July 2019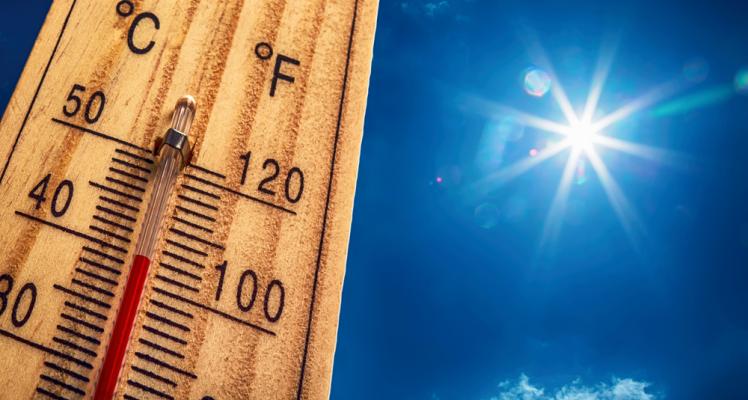 We're currently experiencing the hottest days of the year and some of the hottest on record in the UK. Keeping your garden fit, healthy and growing during this hot weather can be a huge task. Watering becomes critical. As well as being essential to plants survival, water is also the way in which they draw up nutrients from the soil through the roots and stems and into the leaves and fruit.
Not sure how much to water or when?

We have some summer watering tips to help you along the way.
Plants are not too dissimilar to ourselves! Continued exposure to high temperatures can cause leaf scorch, leaf drop and even leaf sunburn. They can become stressed because of the heat and may develop misshapen or bitter fruit. Providing plenty of water during times of high heat is useful in dealing with heat stress.
What sort of plants are you growing? Some plants can cope with periods of limited water but new or recently moved plants will need watering even if they are drought tolerant. Most plants in the garden can cope with a twice-weekly watering but container plants may well need watering every day during hot weather. Succulents with small, thick leaves and a heavy layer of wax protecting the surface are adept at conserving water in hot weather. Large, thin leaves, common in many ornamental, annual and vegetable species, do not conserve water.
Any plants that are starting to bear fruit could all do with a regular boost of water to make them more productive. Tomatoes, particularly, are not water conservers. High temperatures can lead to chronic wilting of tomato plants, leaf scorch and tissue death. If they are allowed to dry out thoroughly and then watered heavily it will reduce growth, so that your yield of tomatoes, will be decreased. It can also cause the fruit to expand suddenly and split the skin. So to avoid this keep the soil consistently moist. Don't let it go dry and wet and dry and wet and dry and wet.
On the whole, watering deeply and less often will help grow healthy and deeper roots. The water must go down, down, down to encourage deep roots and get away from the hot soil surface. Shallow rooted plants like annuals will need watering more frequently.
What type of soil do you have? Sandy soil allows water to drain away more quickly and will need watering more often. Heavy clay soils and soils rich in organic content will hold moisture better and need less frequent watering.
Which way does your garden face? East facing gardens tend to retain more moisture and are good for less resilient plants, whereas succulents and silver foliage plants such as lavender will thrive in west facing gardens or any hot, dry border.
The best time to water is either in the morning or in the early evening as the sun starts to go down. If you water in the peak heat of the day you'll be wasting water through evaporation and it rarely helps the plants. Watering early in the morning will set the plant up for the hot day ahead. If you are using a sprinkler system, morning watering will also allow the foliage to dry early. You want to minimise the length of time that the leaves stay wet because many diseases need moisture to thrive. However, sprinkler watering is far from the most efficient method of watering. Often only the very top level of soil is dampened.
The best option by far is to install a drip irrigation system which will allow you to easily water from the base. It automates the watering with a timer, delivering water exactly when and where it's needed. It may seem like a lot of work on the front end but is easy to maintain throughout the dry months – even when you are away on holiday. What's great about these systems are all the different attachments you can put on them so you can individualise them for the watering needs of your garden.