Presenting Barbara Knox MBE with Rosa 'Gracious Lady' at RHS Tatton Park
19th July 2023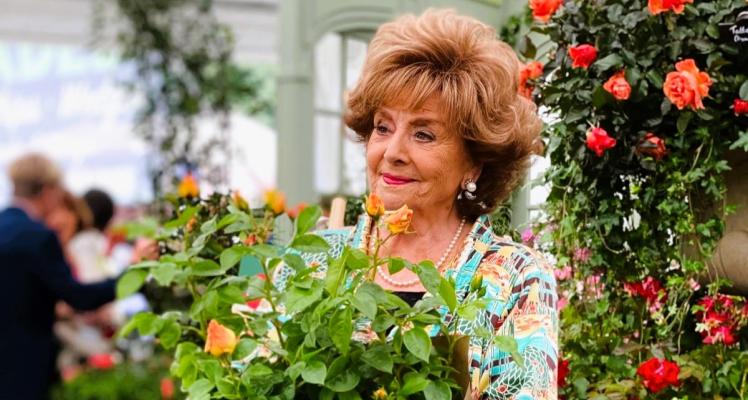 Today at RHS Tatton Park Flower Show, Blue Diamond Garden Centres and Fryer's Roses presented Barbara Knox MBE with a new rose in her honour, Rosa 'Gracious Lady', presented to Barbara for her 90th birthday, and to celebrate a remarkable career.
Barbara was also able to celebrate a very special reunion with Thelma Barlow on our Fryer's Roses stand at the show!
Presenting the rose to Barbara is our very own, Jill Kerr, Group Relationships Manager along with Anna King, who helped to create the display.
Helena Petitt was also present, who is the RHS - Royal Horticultural Society Director of Shows and Gardens!
From 19th to 23rd July inclusive, Blue Diamond Garden Centres are exhibiting in the Floral Marquee at the RHS Tatton Park Flower Show, where they have two stands, one showcasing their own brand, Fryer's Roses (Stand FM 43), and one in collaboration with the National Trust (Stand FM 34).
Blue Diamond also have a display in the RHS Partner Garden section of the show (Stand TP 447) to advertise its Bridgemere Show Gardens.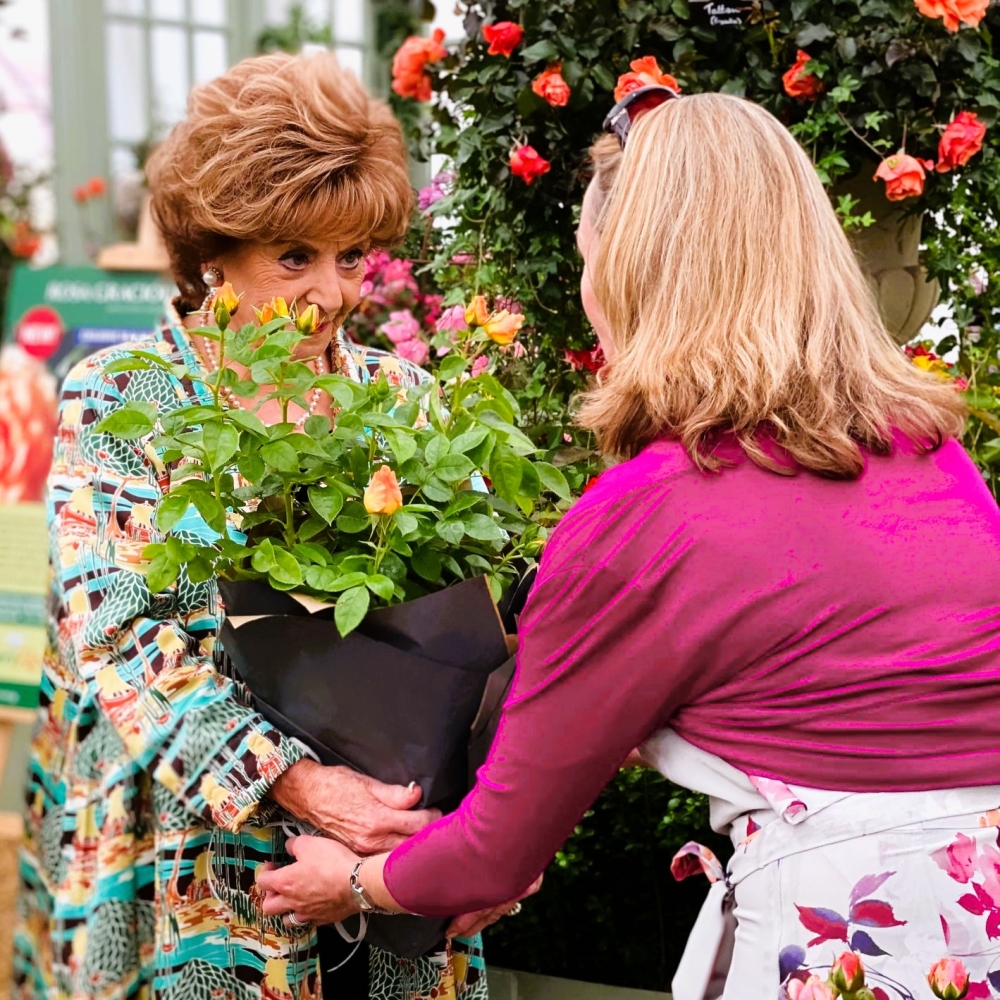 Jill Kerr, Blue Diamond's Group Relationship Manager presents the rose to Barbara Knox MBE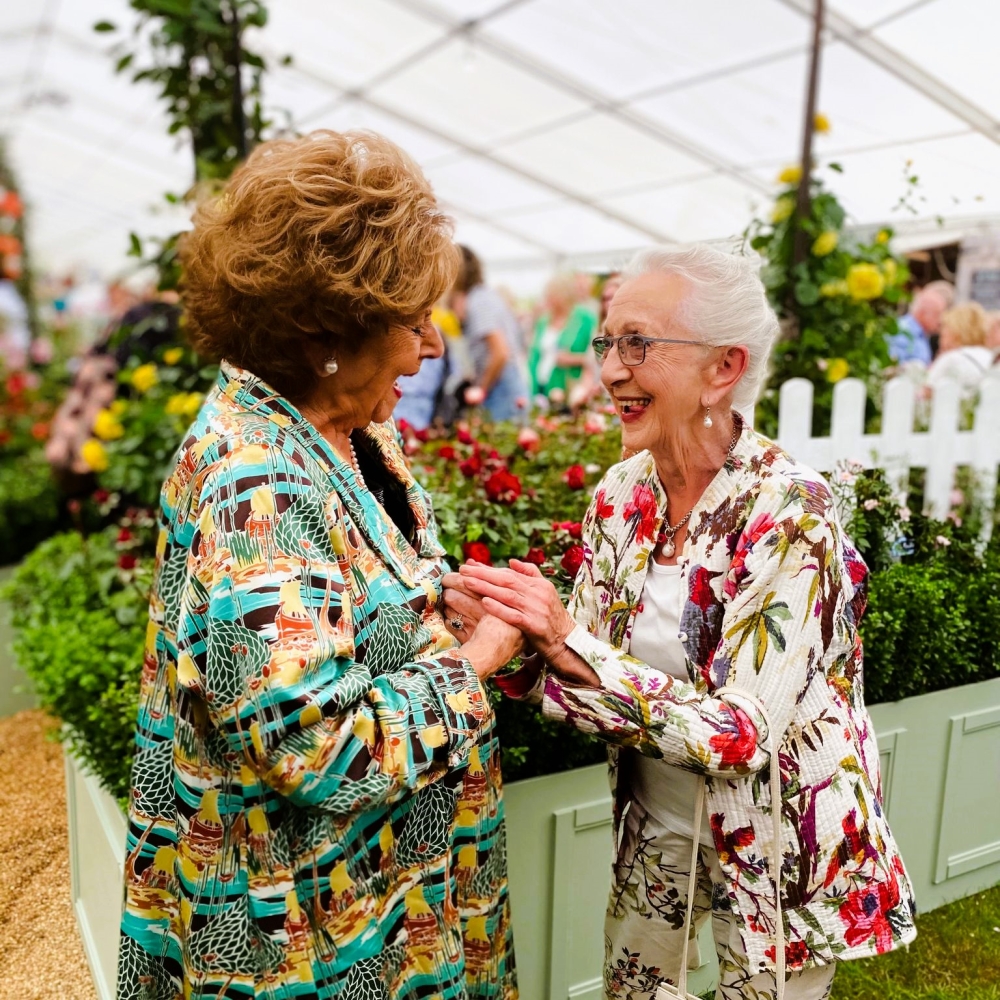 'Thelma and Barbara' - Thelma Barlow is reunited with her old on-screen best friend, Barbara Knox MBE
The RHS Director of Gardens and Shows, Helena Petitt (L) with Barbara Knox MBE and Jill Kerr from Blue Diamond