Le Friquet Garden Centre raising £10k to help save North Show this year
21st March 2016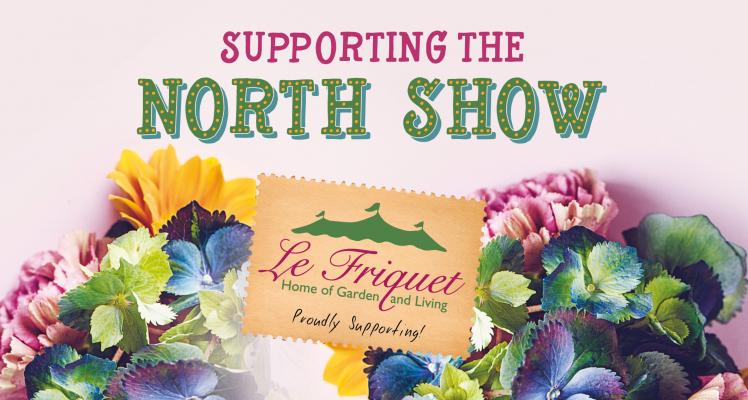 Le Friquet Garden Centre are donating a maximum of £10,000 to Guernsey's beloved North Show. This is currently being raised through donating 10% from their outdoor plant sales over the coming weeks. The centre are hoping that the Guernsey public support this important cause and help raise this much-needed money.
'We're very proud to be supporting the North Show this year as it's such an important summer event in Guernsey's diary', says Garden Centre Manager, James Robin. 'We're hugely dependent on the public's support in order to raise the money and hoping that everyone can get behind us and keep the North Show going for another year. The sooner we hit our £10,000 target, the sooner we can give the money raised to the North Show organisers.'
Vice President of the North Show Committee, Josh Gabriel, along with North Show Committee President, Gary Trimbee-Laine, are thrilled to have Le Friquet's support this year, along with other local companies and the Guernsey public.
'We've still got some way to go and are still very reliant on sponsorship and public support, however our main aim is to ensure the iconic 'Battle of Flowers' continues, which is arguably the heart of the show,' said Mr Gabriel. 'Thanks to the dedication of the organising committee and the support from local companies like Le Friquet, we are feeling positive that the Show will, once again, be a fantastic event attend and will importantly retain the shows great heritage.'
In line with this initiative, Le Friquet garden centre has also recently launched a new look plant area which showcases its seasonal as well as its hardy plants on brand new raised sleeper beds - a display which offers a broader view of the centres wide range of plant stock.
'We have fully re-modeled the plant area and specifically re-worked our plant markets, roses, herbaceous and shrub areas.' Says Mr. Robin. 'The new plinths have meant we can lower the height of displays allowing for a more free flowing browsing experience. We can also demonstrate ideas on how our customers can plant up their gardens and make the whole buying experience much easier. We will have themes ranging from cottage garden and shade loving swathes to bee, bird and insect loving plants and Mediterranean garden themes. There will be a theme for everyone!'
The North Show, which will be held on 24th and 25th August at Sausmerez Park, will have all the much-loved events including a range of local and UK entertainment for all of the family. Not forgetting fur and feather entries, flower arrangements and a Meat Draw. The regular favourites will also be there including a fair, spectacular fireworks and, funds permitting, the popular Battle of Flowers.
Ticket sales for the North Show will be going live by the end of this month on their website. For more information on the events of the North Show, visit www.guernseynorthshow.org.gg.