Gardening for your mental well-being
12th November 2020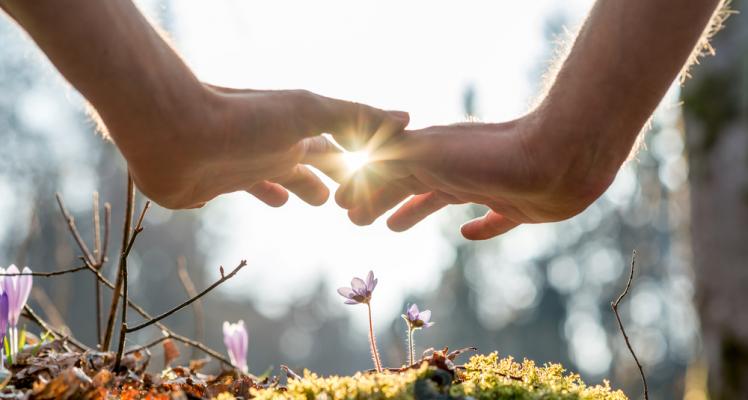 2020 has been a challenging time for many people with gardening and being outdoors in nature providing a welcome tonic to help lift the spirits and alleviate stress.
There is increasing scientific evidence to prove that plants, gardens and gardening, benefits our physical and mental well-being.
The BMJ (originally British Medical Journal) highlights this in a research document that aims to build evidence-based logic models to guide health strategy decision making about gardens and gardening as a non-medical, social prescription.
You can read that full article by clicking here.
The act of gardening is in itself a workout, whatever your level of fitness and simply being outdoors and connecting with nature can boost your mood and have a calming effect.
At this time of year, we can revel in the change of seasons and admire the beautiful autumnal colours of the leaves on the trees. Whether you potter in the garden or take a walk outdoors, simply acknowledging, connecting with and being in the moment, promotes feelings of relaxation and well-being.
Taking up gardening or doing something new in the garden such as growing your own vegetables, working to attract more wildlife or redesigning your outdoor space, can also provide for an enjoyable pastime, new hobby and a positive focus, one which does not have to be expensive and can be accessible to all. A garden or outdoor space can then provide the ideal place to sit back, relax, engage your senses with the smells and sounds around you
We can also benefit whilst indoors by filling our homes with indoor plants and foliage. For the many of us working at home, a simple desk plant can help you feel more comforted, relaxed and there is evidence to suggest that air quality is improved too.
Gardening and being outdoors has been the saviour for many people not just in 2020, so whether you are new or old to gardening "keep calm and carry on gardening" and we will look forward to welcoming you into our Blue Diamond Garden Centres when you feel comfortable to visit.
Written by Jill Kerr,
Blue Diamond Plant Operations Team
Jill Kerr is a Plant Buyer and Events Manager for the Blue Diamond Group of garden centres and features regularly in local news articles.