Customers flock back to the Wyevale centres bought by Blue Diamond
4th February 2019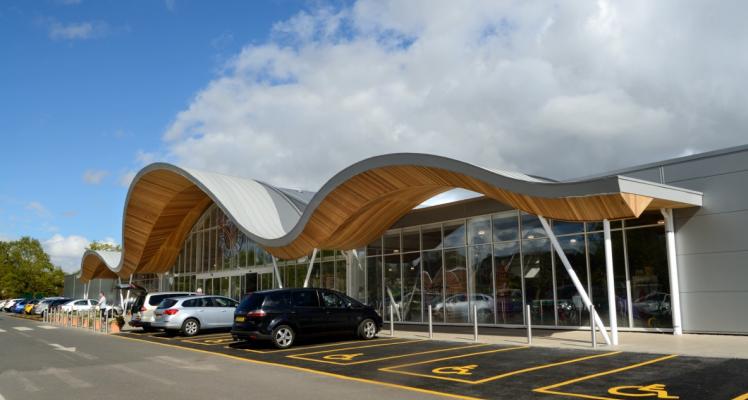 Article by GardenForum.co.uk
Blue Diamond has bought 11 garden centres in 12 months, bringing the total number of garden centres in the group to 30.
The initial focus was on East Bridgford which opened in March. The new build achieved £10m sales in 10 months, making it Number 1 in the group and giving it an annualised turnover of £11.5m. This had been its year 3 target.
In May, Blue Diamond bought Orchard Park in Dorset before buying nine Wyevale garden centres in the summer.
2019 will be all about the integration of the nine Wyevale garden centres.
Customers have flocked back to the Wyevale centres
Alan Roper says he has been delighted with the way the Wyevale staff have taken ownership of their garden centres. "We have given them the tools and they have stepped up to the plate."
At the time of buying the 9 Wyevale centres sales were at £42m. Alan Roper believes they have the potential of £85m.
Customers have flocked back especially at Cadbury where footfall equalled East Bridgford in December.
Average sales at the Wyevale Garden Centres leapt by 50% in December over their 2017 figures.
Investment
Blue Diamond has said it will invest £16m in the Wyevale centres over 3 years. Bicester, Nailsworth and Cadbury will be the first to get the Blue Diamond treatment.
Cadbury will get an interior revamp to the departments for clothes, home, plant care and garden sundries. Phase 2 next year will upgrade the restaurant.
Nailsworth will be gutted and given a complete makeover. Weybridge is getting a new restaurant.
"If I get Bicester right it will be my biggest single achievement,"
Priority is being given to Bicester, which is getting the full East Bridgford treatment at a cost of £3m.
"If I get Bicester right it will be my biggest single achievement," says MD Alan Roper. The refurbishment should be completed by the end of March.
The footprint is being extended with a new customer flow. There will be 3 restaurants themed as a Book Café, Eat and Play for children and the main Café Theatre restaurant, similar to those at Redfields and East Bridgford.
Other features will include a new canopied area that will fill the gap between the garden centre and the concessions building and a gin distillery making Blue Diamond gin.
Total Sales
Blue Diamond added £20m to like for like sales in 2018, bringing the turnover to around £116m.
In 2019, with the addition of the Wyevale sites, East Bridgford and Nailsworth, group sales could top £170m including restaurants.