Blue Diamond win Silver Gilt at RHS Hampton
2nd July 2019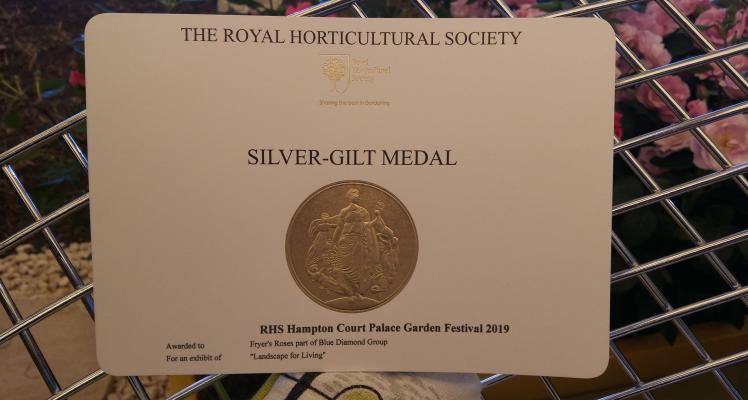 Blue Diamond has won the coveted Silver Gilt Award at this year's Royal Horticultural Society Show at Hampton Court.
'Landscape for living' is our Fryer's Roses, Rose Garden, which is based on Garret Eckbo's 1950's book and his ethos for small gardens. He believed they were 'laboratories for developing new ideas and concepts'. 1950's gardens celebrated outdoor and indoor living which we were keen to portray in our garden, by taking inspiration from interiors and fabrics of the time.
Well done to our Visual Merchandisers, Suzanne, Tracey and Kate who have worked hard with members of the build team to produce the Fryer's Roses garden again this year.
Thanks to Jill Kerr for organising these events and the staff at Fryer's Roses who commit their time to the builds at the RHS shows.