Our collections will return in spring 2024!
All famous for their bountiful displays, these collections will allow people to replicate a bit of the National Trust in their own garden.
Each collection includes a selection of plants of differing heights, textures and colours. Available in all Blue Diamond Garden Centres from spring 2024.
Nymans, West Sussex – herbaceous border
Nymans, once owned by the Messel family, is a garden lovers' home for all seasons, with an extensive, yet intimate garden set around a romantic house and ruins.
Its gardens are full of colourful plants throughout the seasons, especially in the Summer Border, with many varieties of plants that are perfect for attracting pollinators.
Taking inspiration from this, our herbaceous collection includes varieties that have open stamens to attract wildlife and pollinators whilst also enabling you to add a wide variety of colour into your garden.
VIEW COLLECTION
Hill Top, Cumbria – herbaceous border
Hill Top is a 17th-century house in Sawrey, near Hawkshead, in the English countryside of Cumbria. Once Beatrix Potter's 17th-century farmhouse retreat, full of her favourite things, it was the very place that inspired her stories and her love for the Lake District.
Its gardens include informal flower beds planted in the English cottage-garden style, with flowers and vegetables.
Taking inspiration from Hill Top, our herbaceous collection includes cottage garden favourites, helping you create your very own little piece of Hill Top magic.
VIEW COLLECTION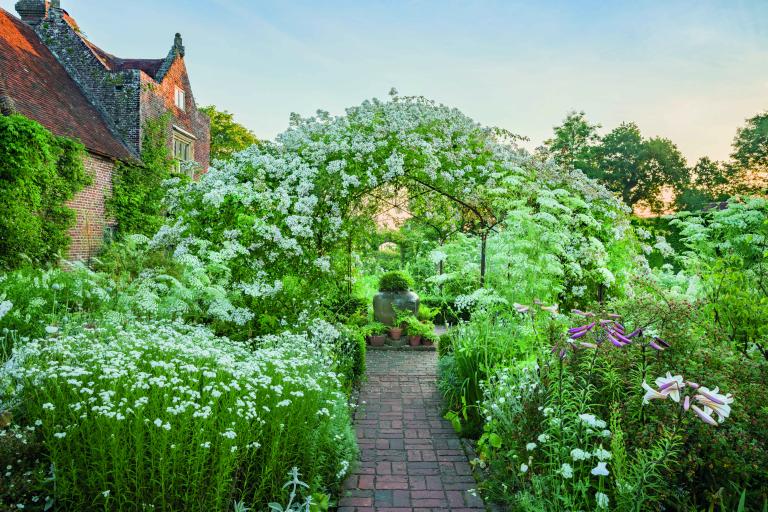 Sissinghurst Castle Garden, Kent – The White Garden
Sissinghurst Castle Garden is located in the Weald of Kent and was created by writer Vita Sackville-West and her husband Harold Nicolson.
It is recognised as one of the most famous gardens in England and is designated Grade I on Historic England's register of historic parks and gardens.
VIEW COLLECTION
Hidcote, Gloucestershire – The Red Borders
Hidcote is famed for its Arts and Crafts-inspired garden, covering 10.5 acres of the rolling Cotswold hills in Gloucestershire. Designed by Lawrence Johnston between 1907-1938, it has intricately designed outdoor spaces or 'rooms' including its famous Red Border.
Taking advice from the Head Gardener at Hidcote, our herbaceous collection is designed to give you a quick and easy example of the Red Border, giving effortless valuable colour for in-between late Spring and early Summer.
VIEW COLLECTION
'When planning a white border, it is important to consider introducing a range of green tones along with silver and grey, variegated leaves, and texture to extend the impact throughout summer'

Troy Smith - Head Gardener, Sissinghurst castle garden