The gardens of the National Trust are often some of the first gardens to show the changing of seasons and Spring is no exception. February and March may still be frosty, but before long blossom and bloom make an appearance, creating pockets of colour and fragrance to lift the spirits!
Working with the National Trust we've carefully selected a collection of spring blooms that flower early – ideal for early-to-rise pollinators and more importantly easy to grow and perfect for naturalising in grass, under shrubs and trees or simply in flower beds and borders.
Three of our gardener's favourites are listed below:
'Snakeshead Fritillary' (Fritillaria meleagris)
Fritillus refers to the chequered pattern on the petals, with 'Snakeshead' deriving from the flower shape resembling that of a snake.
It is uncertain whether it is native but has been cultivated since 1578 and was first recorded growing wild in 1737.
© National Trust Images/David Sellman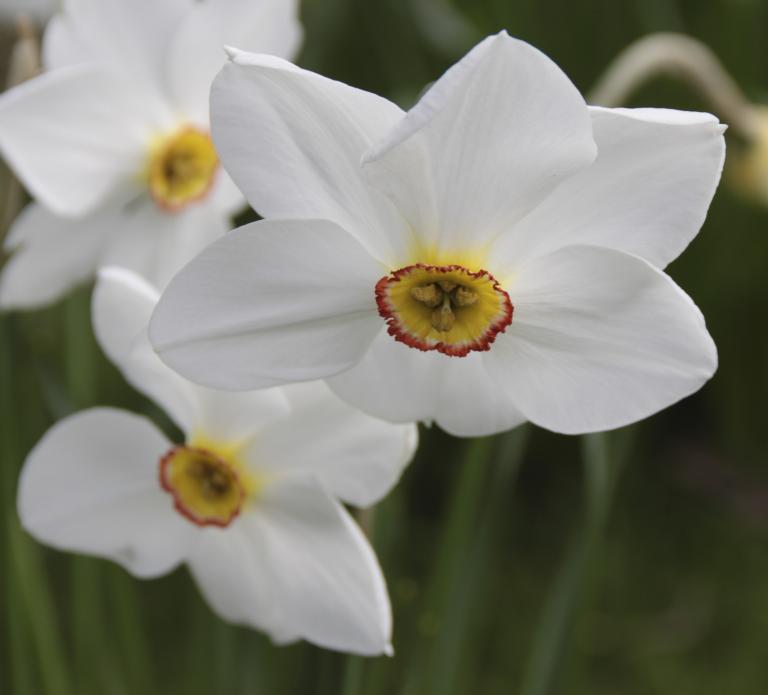 'Pheasant's eye' daffodil (Narcisuss poeticus)
'Pheasant's eye' is easy to grow and one of the most recognisable of all Narcissus.
It's extremely powerful fragrance means it has often been grown for it's essential oils used in the finest perfume houses!
Flowering later in Spring, when summer flowering plants are still growing, this is an ideal bulb to help ensure continuity of food source for bees and other pollinators.
© National Trust Images/Phil Evans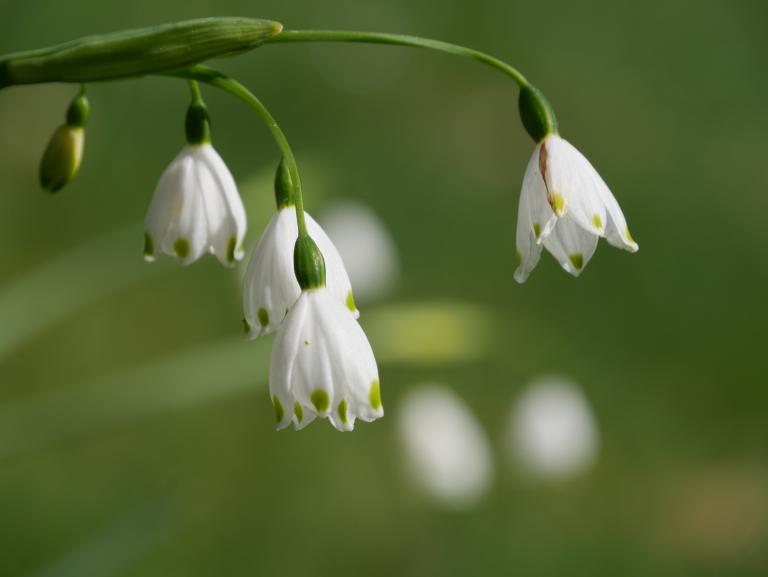 'Spring Snowflake' (Leucojum aestivum)
Often confused with snowdrops, due to their similar bell-shaped white flowers, these elegant bulbs generally bloom later, in the full sunshine of Spring.
They provide a delicate contrast to the bolder yellow daffodils.
© National Trust Images/Rebecca Bevan
Planting bulbs in your garden
Growing early flowering spring bulbs couldn't be easier – from pot-growing, clumps in short grass or carpeting under shrubs and trees. If you have space, introduce a 'no-mow' strip of grass where taller flowering bulbs will thrive.
Try creating a 'crocus carpet' – with large-flowered or mixed-species in grass. Planting is made simple by using a bulb planter specially for smaller bulbs or an 'auger' – a large spiral drill attachment. Planting in Autumn, bulbs require little or no maintenance apart from making sure foliage is allowed to die back before mowing your lawn.
THROUGH SALES GENERATED FROM THE NATIONAL TRUST COLLECTION, BLUE DIAMOND WILL GIVE 10% OF THE RETAIL SELLING PRICE OF THE PRODUCTS TO THE NATIONAL TRUST TO HELP LOOK AFTER NATURE, BEAUTY AND HISTORY FOR EVERYONE.