January is the start of an exciting new year in the garden. The weather may be cold, but if you look, you can see the first signs of spring outdoors, with bulbs poking up out of the ground and the days growing ever so slightly longer. Indoors there are seeds to sow, and January is also an ideal month to plant bare-root shrubs and trees. It's time to get ready for a great year of gardening.
What vegetables to plant in January
Even in January there are still vegetables to sow, and luckily this is something you can do indoors where it's warm and dry. If you don't have a greenhouse, it's worth investing in a windowsill propagator with a heated mat to get warmth-loving seeds off to a good start. Here are some vegetables to sow in January:
Sow indoors or in the greenhouse:
Celery
Celeriac
Broad beans
Salad leaves
Spinach
Spring onions
Turnips
Chit first early potatoes by leaving them in a bright, frost-free place for a few weeks to sprout shoots.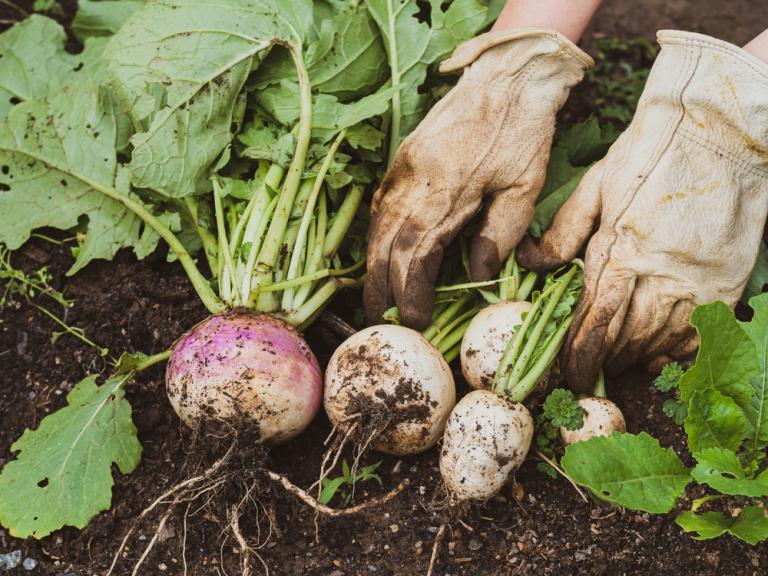 What Vegetables to harvest in January
Wrap up warm and head out to your vegetable bed to pick some winter vegetables for soups and stews. Vegetables to harvest in January include:
Parsnips
Leeks
Brussels sprouts
Swede
Celeriac
Turnips
Things to do this month
Walk your garden to see which plants are in flower - there are often some surprises!
Insulate outdoor containers from frost - bubblewrap works well.
Raise containers onto pot feet to prevent waterlogging if you haven't already done it.
Avoid walking on frosty or snow-covered lawns, as this can damage the grass.
Keep bird feeders topped up and defrost bird baths
Use a garden shredder to turn the branches of your Christmas tree into garden mulch, and chop up the trunk to make a log pile for wildlife.
Clean your garden tools and get them serviced if they need it.
Check any stored vegetables and summer bulbs (for example dahlias) and discard any that are mouldy or starting to rot.
Keep an eye on your indoor plants, as central heating can often make the atmosphere too dry for them. Mist plants regularly or stand pots on a tray filled with pebbles and topped up with water.
Brush snow off the roofs of greenhouses and conservatories so that plants can get all the available light.
Plant bare root shrubs and roses.
If you haven't pruned your climbing roses yet, do it now, cutting back last year's flowered side shoots by a third of their length.
Keep feeding wild birds with high-energy bird foods to keep up their strength through the winter.
Make sure wild birds have access to unfrozen water to drink and bathe in.
You can still move deciduous small trees, shrubs and climbers growing in the wrong place.
Clean old pots and seed trays, so that they're ready for seed sowing in spring.
Melt an area of ice on frozen ponds to allow fish to breathe.
Check your mower blade and either replace it with a new one or have it sharpened.
On mild days, treat fences and other wooden structures with a wood preservative.
Use a weed-control membrane when planting up new beds to help keep them weed free.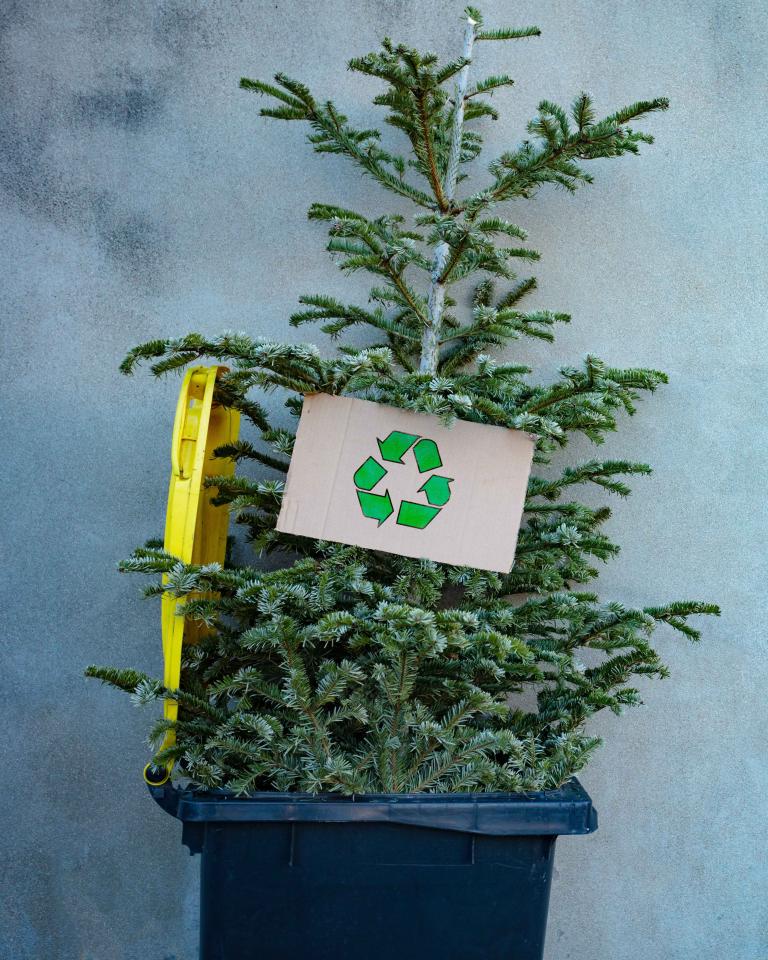 Recycling your real Christmas tree
Real Christmas trees are natural and are 100% recyclable. After you and your family have enjoyed your tree and Christmas is over, it can be recycled, chipped into mulch for gardens or woodchips for paths. This means that your Christmas tree serves another useful purpose and as such has negligible or even negative Carbon Dioxide emissions. It is much better than sending it to landfill.
How can I recycle my tree?
1. You can recycle your tree and help a local charity with a small donation. Just enter your postcode to identify a local charity and register your tree for collection on https://just-helping.org.uk/register-tree.
2. Local authorities often arrange drop-off points or special collections of 'real' trees in early January and advertise the dates this will take place with any other changes to collections over the Christmas period. Check your local authority website for more information. You can find out details of your local authority, including their contact details, by entering your postcode into our Recycling Locator tool.
Artificial trees are made from a combination of materials and therefore cannot be recycled. Unwanted trees in good condition may be accepted by charity shops for re-sale and re-use.