Introducing GrowGreener
Our new range of gardening products, exclusive to Blue Diamond that are safer to use and less harmful to the environment.
Available to buy now in all Blue Diamond Garden Centres across the UK and Channel Islands.
GrowGreener Weed Killer
Natural active ingredients
Glyphosate free
Fast acting - visible results within 24 hours
Weed and moss control
A ready to use formulation containing 60g/1 acetic acid - a non-selective glyphosate free, weed and moss killer active against most soft plant tissue.
Controls annual and perennial weeds. To avoid risks to human health and the environment, comply with the instructions for use as set out on the product label.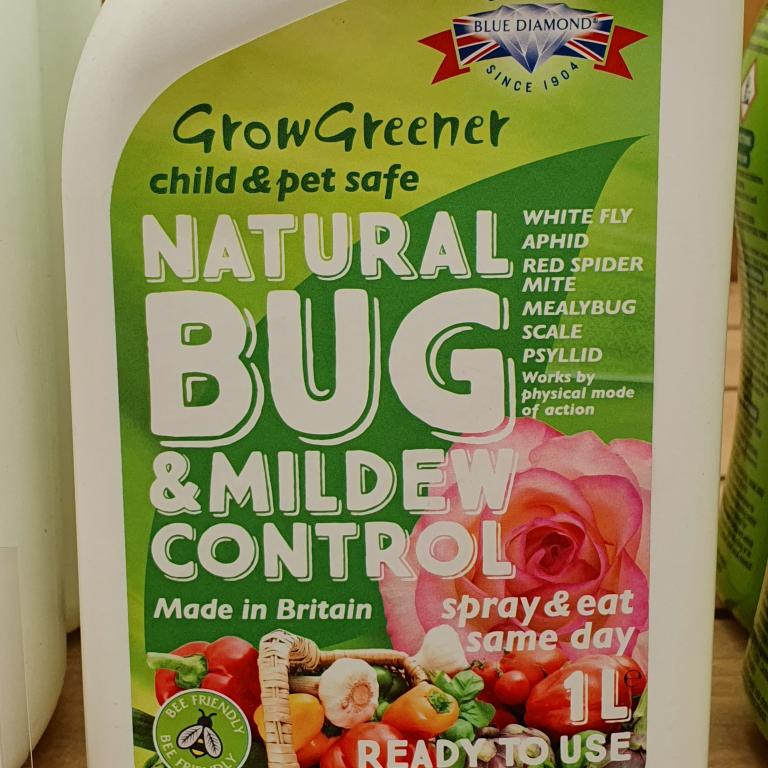 Natural Bug & Mildew Control
Safe for your family, pets & pollinators
Pesticide-free
Same day spray and safe to eat
Use on edibles and ornamentals
Clears powdery mildew by washing off the spores and foliar feeds. Pests including whitefly, aphid, red spider mite, mealybug, scale and psyllid will not become resistant to the treatment. Children and pets can use the treated area after the application.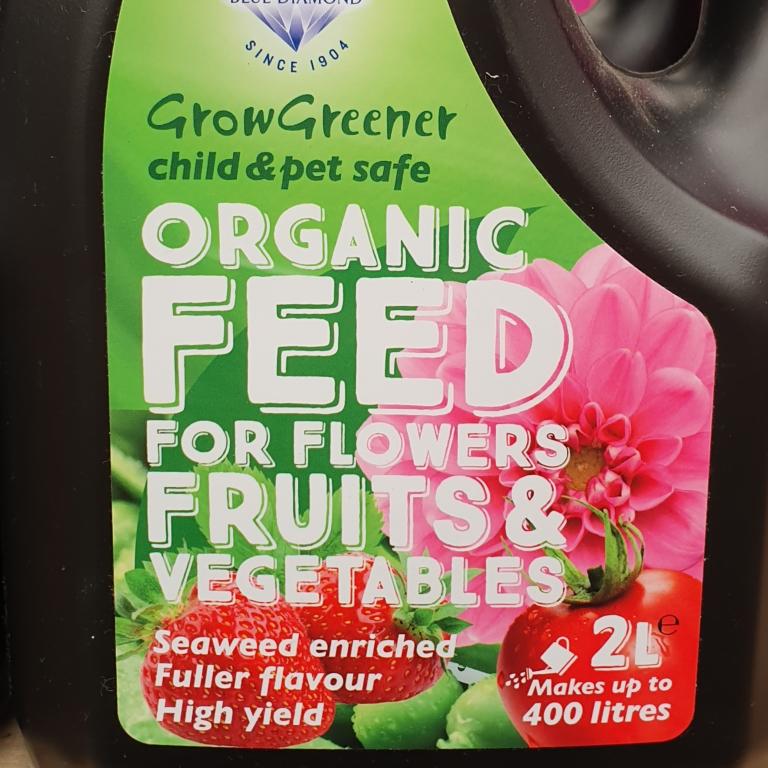 Organic Feed for Flowers, Fruits & Vegetables
Safe for your family, pets and wildlife
Full flavour harvest
Bumper crop
Seaweed enriched for exceptional growth
Soluble plant extracts for increased nutrient uptake & soil fertility
Our formulation brings together a complex profile of soluble plant extracts, seaweeds and plant acids for exceptional plant growth.
Humic and fulvic acids, along with seaweed, result in the increased uptake of nutrients and long term soil fertility.
This feed provides your flowers, fruits and vegetables with optimum feeding during the successive stages of the growth cycle, promoting flavour and yield.
Organic Liquid Pour & Feed
Safe for your family, pets & pollinators
Promotes growth in all plant typed including fruit & vegetables
Ready to use
A blend of natural growth promoting ingredients - sugars, amino proteins and phosphate - providing a balanced, organic feed for all plant types.
This product is family, pet and pollinator safe and includes DELTA plus, a bio-stimulant which encourages plants to take up nutrients quickly. Suitable for most indoor and outdoor plants including fruit and vegetables plus indoor grown capsicums (chillies, peppers) and herbs. No mixing required.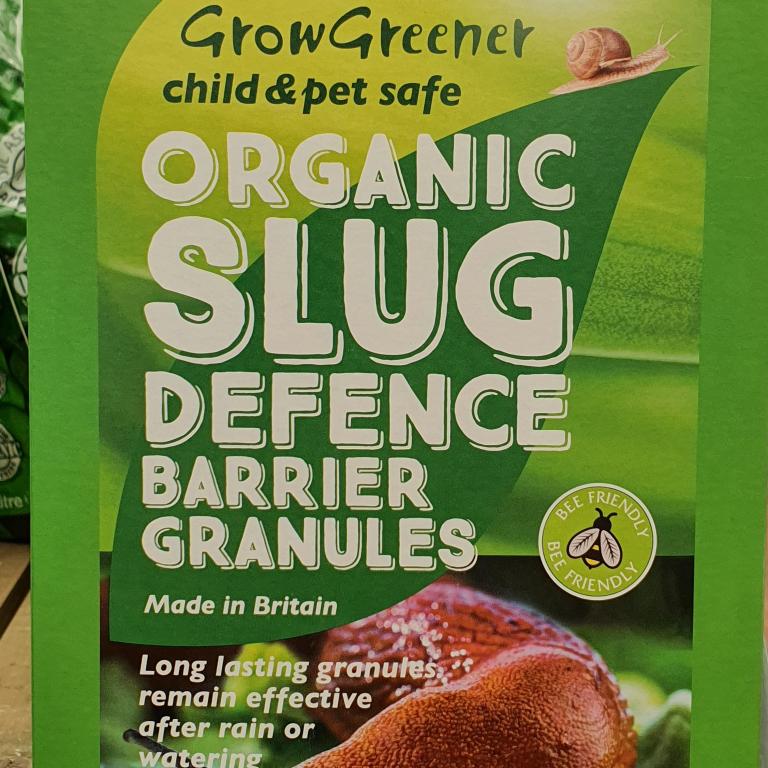 Organic Slug Defence
Safe to use around children, pets & wildlife
Provides a physical barrier against slugs & snails
Natural, non-toxic & pesticide free - suitable for organic gardening
Quick dry granules for long lasting effect - even after rain or watering
Works best on newly planted pots and tubs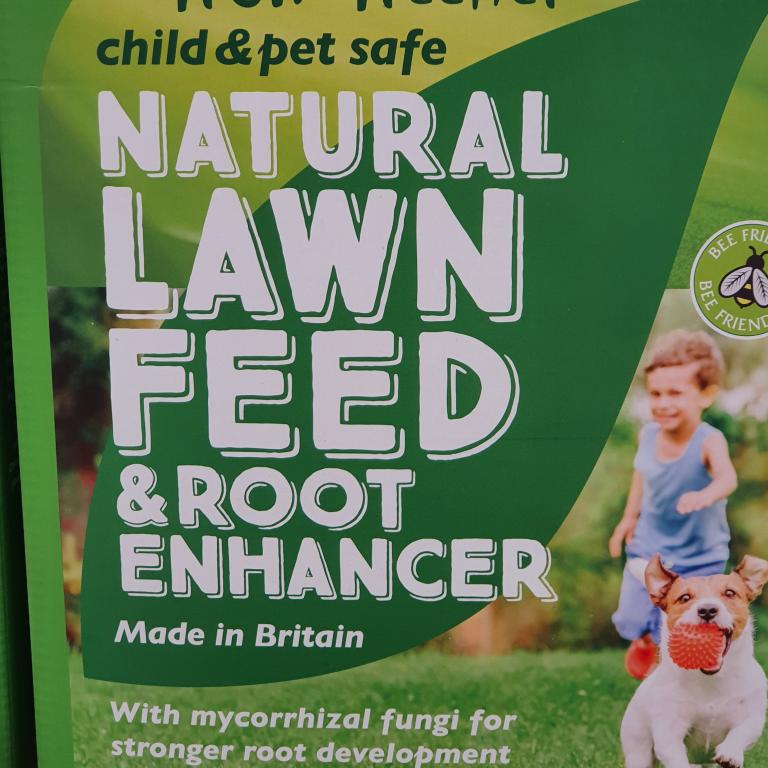 Natural Lawn Feed & Root Enhancer
Safe for your family, pets & pollinators
8 to 10 week natural granular feed
Robust, lush and greener lawns
Contains Mycorrhizal fungi which attaches to the grass roots, increasing their footprint & depth to improve uptake of micro-nutrients and availability of water from the soil.
Whilst soils in natural settings are full of beneficial soil organisms, including mycorrhizal fungi, garden lawns, where the soil has been tilled or de-weeded prior to seeding or laying of turf, lack the numbers of mycorrhizal fungi, or have none.
Mycorrhizal fungi form a mutually beneficial relationship with the grass root system, stimulating lawns to grow thick and lush.