Aim to plant a good mix of pollinators/bee friendly/insect attracting plants
Open, single flowering plants are easiest for the bees to access particularly those with daisy shaped flowers.
Double flowers can be difficult for bees to access and the rewards or nectar can be less.
Tubular flowers are also recommended as they are a good food source for bumblebees and during the winter Gorse, winter flowering Honeysuckle, Clematis and Hellebores can give bees a food source on warmer days.
Purple flowers are the easiest colour for bees to see, they also prefer white, yellow and blue flowers.
Aim to have a good mix of plants to provide nectar, pollen, berries and seeds, shelter for nesting and leaves for caterpillars' food.
A mix of native and non-native plants is ideal.
Look out for Iberis, Veronica, Phlox, Astrantia, Circium, Achillea, Nepeta, Geums, Pulmonaria and Delphiniums.
Dandelions can be an important early flower source for bees. If you can leave the flowers and deadhead when they have gone over it will assist the bees greatly.
Bee Friendly Plants - Look out for the bee logo on many of our plants in Blue Diamond Garden Centres.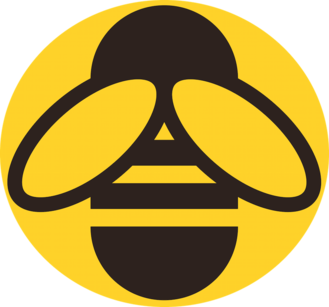 Early Season
Bluebell
Ajuga/Bugle
Aubretia
Chaenomeles
Crab apple
Crocus
Flowering Cherry and Currants and also fruit trees
Myosotis
Hawthorn
Primrose
Pulmonaria
Rhododendrons
Rosemary
Late Spring - Early Summer
Allium
Borage
Campanula
Camassia
Comfrey
Centaurea cornflower/knapweed
Delphinium
Coreopsis
Foxgloves
Geranium Hardt
Lunaria
Hollyhock
Nepeta
Honeysuckle
Lavender
Polemonium
Potentilla
Pyracantha
Snapdragons
Salvia
Stachys
Teasel
Thyme
Verbascum
Verbena bonariensis
Summer
Aster
Calendula
Buddleja
Cardoon / Globe Artichoke
Dahlia single
Eryngium
Echinops Globe Thistle
Echinacea
Heather
Ivy
Penstemon
Rudbeckia
Salvia
Scabious
Sedum
Flowering herbs such as Lavender are a great addition.
Other insect attracting plants
Butterflies are especially attracted to;
Buddleia
Centaurea
Eupatorium
Honeysuckle
Marjoram
Lavender
Ligustrum Privet
Ivy (particularly for egg laying)
Scabious
Erysimum Bowles MauveRed Valerian
Verbena
Sedum
Hebe
Marjoram Oregano

Wildlife Friendly Hanging Basket/Tubs
Calibrachoa
Bidens
Lobelia
Lobelia
Heliotrope
Verbena
Diascia
Moth attracting plants
Achillea
Clematis
Ribes
Foxgloves
Mallow (malva)
Mint
Nettle
Nicotiana alata
Jasmine
Honeysuckle
Sweet Rocket
Ivy
Aster Michaelmas Daisy
Sedum
Silene