For decades, peat-based potting composts have been used to raise and grow-on plants. Blue Diamond share the concerns about the damage done to the environment, and some gardeners are now reaching for peat-free or reduced-peat products as an alternative.
Progress is continuous, and significant progress has been made in developing peat-free and peat-reduced alternative products for plants to grow and thrive, new products are coming onto the market all the time. Alternative materials such as composted bark, coir, wood fibre, and green waste can all play a role in developing growing media that replicates the properties of peat, an adequate supply of these is key.
We are committed to becoming peat-free by 2024 but will need to be done in a realistic and sustainable way. This relies on consumers accepting that the quality of peat free media is of equal quality and reasonably priced. We have offered peat free alternatives for as long as we can remember, but consumer conversion has been weak, until now, it is improving. This is due to the fact manufacturers have improved the quality of peat free growing media and lowered prices which in turn has allowed us to offer very competitive peat free multibuys to our customers, this in itself has not been an easy challenge for suppliers to surmount.
In addition to committing to 2025 as our zero-peat target, we will aim to reduce our overall peat consumption year on year. Currently our total growing media sales consist of 70% peat free materials and our goal for 2022 will be to increase this to 80%. We will be looking to achieve this by reducing the peat content in all products as well as introducing a larger peat free range. In addition to our zero-peat commitment, we will be looking to introduce regional suppliers which will allow us to reduce the amount delivery vehicles on the road and thus reducing our carbon footprint further.
We believe we are now at a tipping point, although consumers overwhelmingly desire and have bought peat based growing media to date, now suppliers are producing peat free products at a quality and at a price that will attract a consumer; progress to the desired aim of zero peat production will be more rapid. This has already enabled us to increase our peat free alternatives from 7 to 22 in 2021 and set targets for years ahead.
Year on Year
Our growing media core range consists of 71 different skus. Peat free, Organic Peat Reduced & Manures make up 39% of this year's range with 28 skus- this is an increase of 64% year on year.
30% of our range is exclusively Peat Free- 22 lines in total
Sourcing supply of peat free and reduced peat alternatives has opened opportunities for us to scrutinise our carbon footprint and look at localised, smaller manufacturers of bagged product - we aim to support regional supply of peat free and peat reduced alternatives.
Our customers have requested our peat free and peat reduced alternatives are organic- working with Melcourt Industries has enabled us to open up discussions for exclusive peat free but organic alternatives.
Our Peat Free and Reduced Peat range offers a suitable alternative to every garden plant cultivation activity/need.
Reduced Peat and Peat reduced product has driven us to also look at reduced plastic growing media with the introduction of 3 new products- by using cardboard packaging. In 2022 we be looking at ways to be completely plastic free with this supplier.
In 2022 we will be working with the largest of manufacturers for re-usable bags for peat free composts, this will give customers the opportunity to a 'filling service' for their peat free compost in a reusable compost bag.
Finally, during this year, we have been working on trialling and launching a range of shrubs and perennials grown in peat free media for 2021.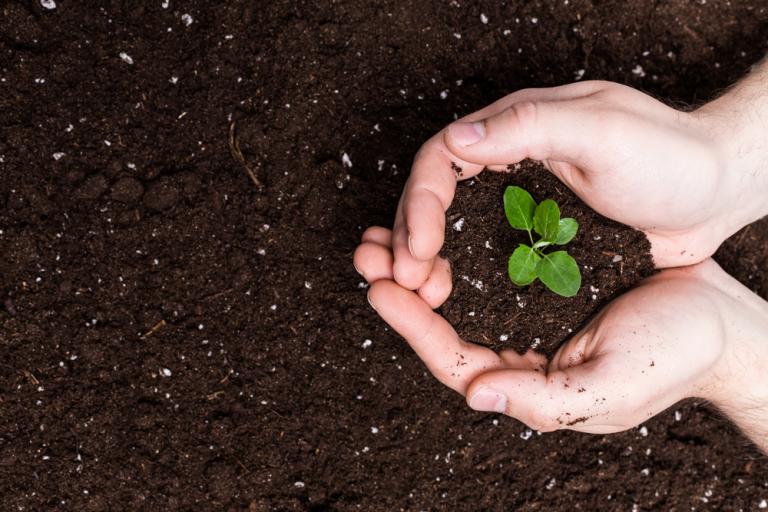 Our Aims for 2023 / 2024
By looking at a sustainable supply in the volumes that are needed to satisfy customer demand on growing media for 2022 Blue Diamond are looking at the feasibility of Anaerobic Digestate, British Wool & Straw based products making up our range of peat free alternatives to 50-60% of 2023's total range.
Educating and supporting our team members and our customers to make the change to a peat free, reduced peat & organic growing media for all their growing needs.
At Bridgemere Nursery we are committed to the removal of peat from the production process. Crops are already grown in reduced peat and we have been growing like this for many years.
On the pots and labels on many of our plants, including our National Trust range of Native Trees and Herbaceous Collections, will say "growing in peat free compost". This means that in the majority of cases, the plug plant was grown in a peat free medium and then re-potted into a larger pot, in peat free compost so being 100% peat free.
In a small majority of cases however, the plug plant is grown in a mix which includes a small element of peat but is then grown on and potted in peat free compost. This means that a very small % of peat makes up the overall % of the product.
However we are striving to be fully peat free by 2024 and are well underway with production trials in growing plants completely peat free. We have already achieved this across our own brand of Fryer's roses, which includes our range of National Trust roses, these are 100% peat free.
As part of our Nature Friendly approach, we are working with reduced chemical applications, using natural predators and water recycling in production. Electric vehicles are used in the Nursery instead of diesel powered.