Two new build garden centres in 2021
26th January 2021
The Blue Diamond Group is pleased to announce that we are building 2 brand new garden centres in 2021.
The developments will be at Scotch Corner, a junction of the A1(M) and A66 trunk roads near Richmond in North Yorkshire and also at Elveden on the Elveden Estate in Thetford, Norfolk.
The development at Scotch Corner would be built next to the Scotch Corner Designer Village, which is due to open in 2023 and has already been granted planning permission. It will have 14,775 of floorspace and would include indoor and outdoor sales areas, as well as a cafe, restaurant and car park.
The centre on the Elveden Estate, which is owned by Arthur Edward Rory Guinness, 4th Earl of Iveagh of the Guinness brewing family, which will see the existing shop and restaurant relocated from the courtyard into the walled garden to operate within an 8,500sqm indoor and outdoor garden centre complex, to create a destination garden centre and create up to 110 jobs.
Alan Roper, Managing Director of The Blue Diamond Group says "even in the current climate we continue to look for opportunities to expand our Group. These centres take our portfolio to 39 centres. Both Scotch Corner and Elveden will be innovative like our previous new build projects delivering destination centres with their own character and appeal that we hope will be amongst some of the best garden centres in the country. The combined turnover of these sites will add another £20m of sales to our Group. Construction on these two projects is due to start later this year."
All press enquiries to info@bluediamond.gg
Above: Artistic impression of Scotch Corner
Above: Artistic impression of front and car park of Scotch Corner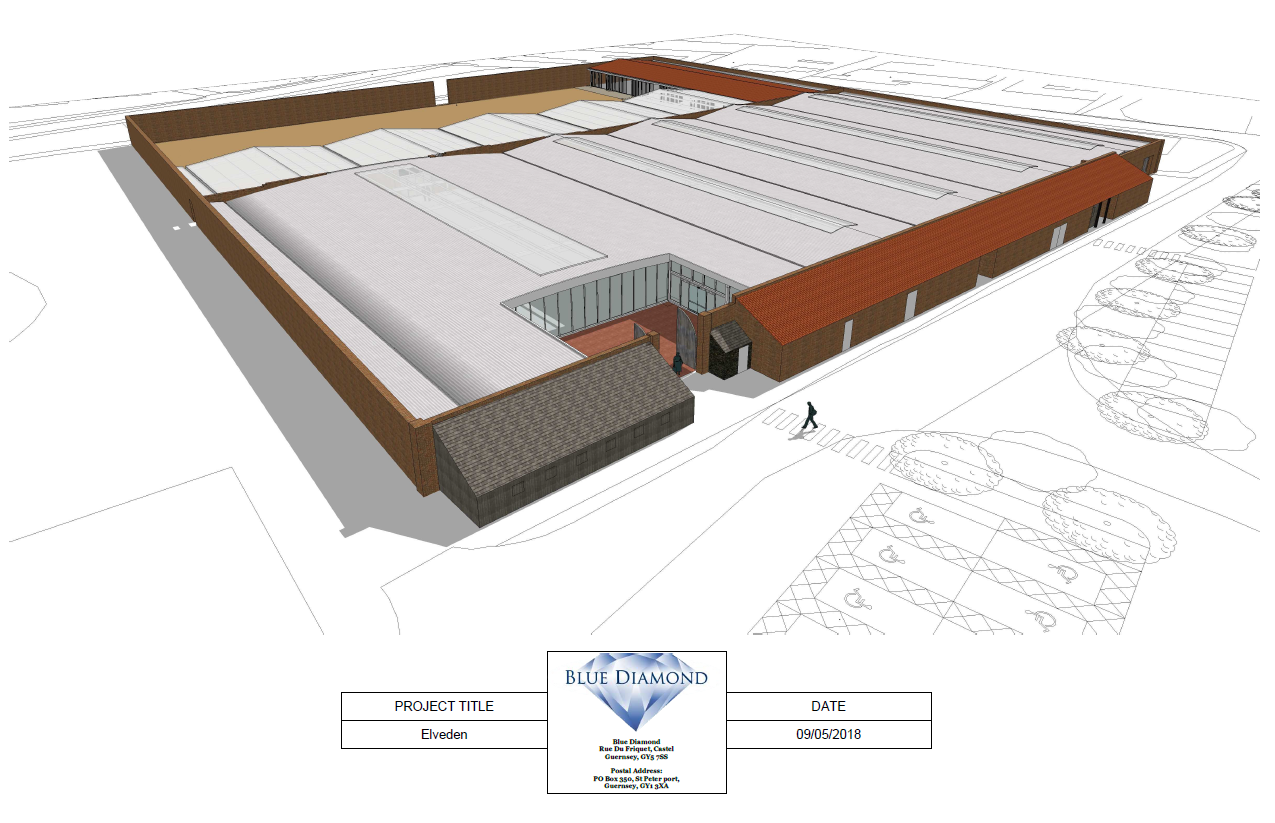 Above: Planning drawing of Elveden