Harlow Garden Centre help to save local allotment
14th April 2023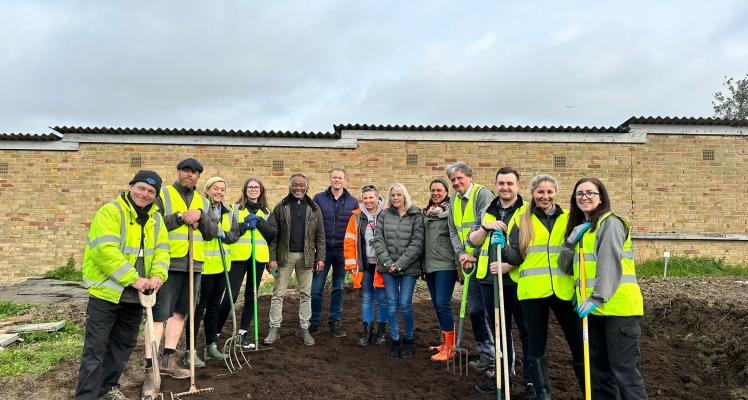 Volunteers have stepped in to restore a charity allotment after vandals targeted it with salt.
The rescue project was broadcast live on GMB after the attack on Carly Burd's allotment in Harlow led to a huge outpouring of national support.
Huge bags of fresh topsoil were delivered on Friday morning by Blue Diamond's Harlow Garden Centre and mechanical diggers and volunteers set to work spreading it over the allotment.
Ms Burd described her gratitude as work on the allotment featured on the ITV breakfast show. "It's an amazing response. I'm so, so grateful. It really does mean a lot," she said.
TV gardener Danny Clarke joined the volunteers and said he was appalled at seeing the TikTok video of the ruined crops.
He said: "If you excuse the pun, it was a real assault on the land. I felt absolutely disgusted. With the help of these volunteers, we're going to get the land sorted out."
Ms Burd said she was "overwhelmed" by people's generosity after donations to her GoFundMe page topped £200,000.
She is behind the A Meal On Me With Love initiative, which grows fresh fruit and vegetables and distributes them to those struggling with the cost-of-living crisis.
News of the destruction prompted an outpouring of sympathy and backing from celebrities like Gary Lineker, who donated £500, while Dragon's Den star Steven Bartlett gave £2,000.
Ms Burd said she wanted to use the money to do even more for her community.
(Content from: Good Morning Britain, ITV)