Family Fun at Le Friquet Garden Centre!
11th August 2016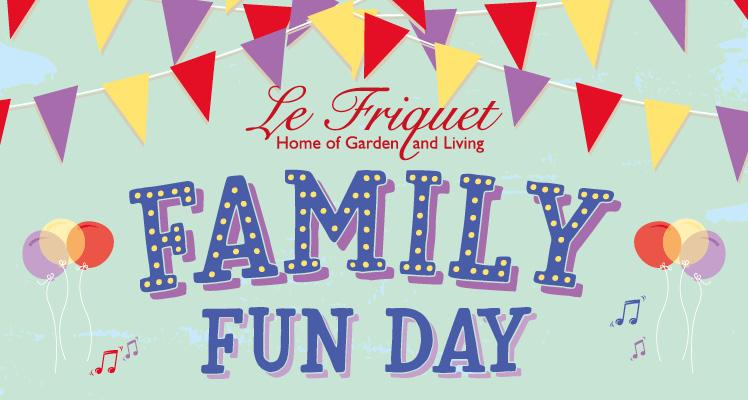 Friquet Garden Centre held their annual Family Fun Day on Saturday 30th July from 11am on their front lawn which was a great success bringing in more than 500 visitors on the day.
'Every year we hold our annual Family Fun Day in July to promote Le Friquet as the premier destination centre in the Island for families, we also use it to get children interested in gardening and support our charity of the year.' Said Garden Centre Manager, James Robin.
'This year we had hundreds of people attend and we raised £900 for our partnered charity GSPCA, the main animal charity in the Island.'
There was a range of free activites to keep everyone amused, from fun planting workshops, face painting, bouncy Castles and obstacle courses to a delicious BBQ and live music. The centre's chosen charity, The GSPCA, was also on site fundraising with all the classic tombolas and games. Steve Byrne GSPCA Manager said "This year Le Friquet Garden Centre have been supporting us in many ways from pumps and filters for Olivia the turtle to they now collect animal feed donations in store."