The Big Blue Diamond Christmas Prize Draw 2022
23rd November 2022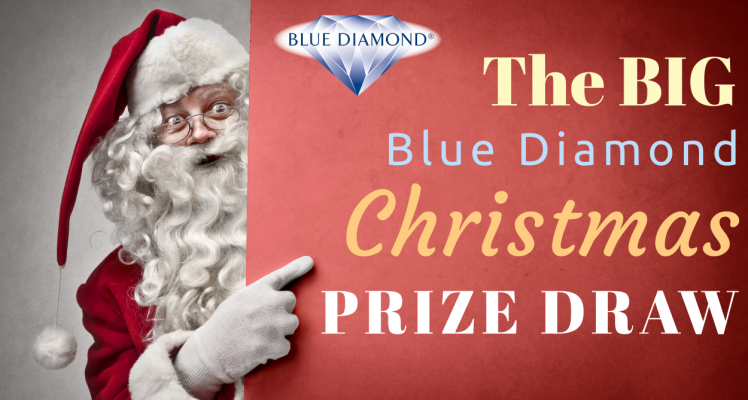 The Big Blue Diamond Christmas Prize Draw 2022 is now closed.
Congratulations to all of our winners!
The winners of 4 x top prizes of £250 are:
IONA HANLEY
WENDY REES
JOANNE LEES
CHARLOTTE DAVIES
The winners of the 20 x real Christmas trees are:
LAURA JENKINS
KATY BENNETT
AMBER WALTERS
MAREK GRITTA
JACKIE HEMER
DIANE CRIMES
DAN O'HARE
MEG KING
KRISTA DOGGETT
HELEN CAULFIELD JONES
JOANNE LANGLEY
ELIZABETH BENNETT
JILL RUSHTON
LORNA WARING
GLYN AT DODDYS ALLOTMENT
CHARLOTTE STEEL
ALISON SWALES
JULIE BROOKS
KIM JEYNES
& EMMA LOUISE GOBOURN
WELL DONE TO EVERYONE!
Please call Blue Diamond Customer Care Team with details on how to claim your prize. Call 0800 368 8682 before 5pm today or 9am to 12noon on Monday.