Bicester Avenue refurbishment programme complete
18th April 2019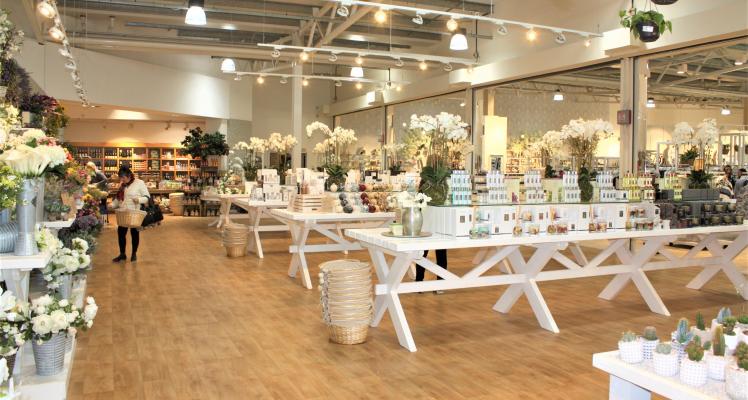 "Welcome to Bicester. The new Bicester. The best manifestation of Bicester in its history since it was built, I think you'll agree" - the words from our Managing Director, Alan Roper on completion of the Bicester Avenue refurbishment programme which was finalised this week.
The major overhaul of the garden centre started several weeks ago, which has radically transformed the retail and restaurant to which we have also added a new concept patisserie offer as well as a children's play area and our first ever sweet shop, aptly named 'Suck it & See'.
The Blue Diamond look and feel includes well thought out departments from Ladies Fashion to Home Fragrance and Bathroom. A lot of emphasis inside the centre focuses on the inspirational and creative merchandising of our products which captivates the mind and allows you to immerse yourself into a unique garden centre experience.
Of course, plants and gardening remain part of our core offer at Bicester and these departments have also seen a large amount of investment during the refurbishment.
You can find a collection of images on our Blue Diamond social media page by clicking the link below.
https://www.facebook.com/bluediamondgardencentres