The Six Arches Restaurant, Trentham
A welcoming smile awaits you at Trentham Garden Centre's largest restaurant. Seating capacity exceeds 250, not including the large terrace area, set in the footprint of the old Trentham Gardens Hall Conservatory.
The food offer caters for all ages and tastes and kicks off the day with an English Breakfast offer through to an exceptional Lunchtime Carvery with chefs own daily selected specials.
The afternoon offers the chance of a sumptuous Cream Tea, with a huge range of home baked delights to accompany. Open seven days a week with private booking facilities available.
We also cater for Gluten Free and can meet dietary needs on request.
Contact Details
Address: Trentham Garden Centre, Stone Road, Trentham, Stoke-on-Trent, Staffordshire, ST4 8JG
Tel: 01782 643 555
To submit a query, please CLICK HERE
Opening Times
Monday to Saturday 8.30am to 5pm
Sunday 10am to 4.30pm
Manager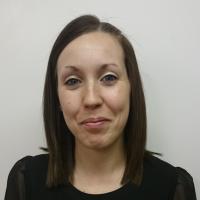 Kelly McGlynn
Restaurant Manager
Garden Centre
Centrally located in North Staffordshire, Trentham is influenced in style by the adjacent Italian Gardens, Trentham creates an environment that is both inspirational and aspirational. Displaying a huge range of indoor and outdoor living products, as well as everything for the home and garden, customers are further spoilt for choice with three superb places in which to relax and dine – Terrazzo del Giardino, Caffé Bello and the Six Arches Restaurant. Trentham is also home to our flagship food store – Brown and Green. Located in the Shopping Village just a minutes walk from Trentham Garden…
Find Out More