Coton Orchard Cafe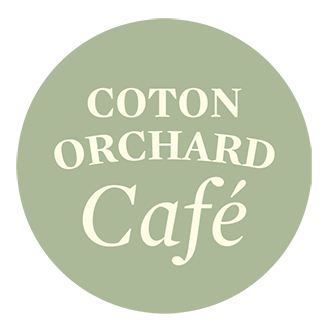 Whether it is to start the day with a luscious breakfast, take a break for some lunch with friends and a glass of Prosecco, or to just enjoy a delicious cup of artisan coffee with a slice of homemade cake, Coton Orchard Café, situated in the relaxing countryside of South Cambridgeshire is always the perfect destination.
Our menu changes seasonally as we use the freshest ingredients, most of which is grown locally and supplied by our in-house butcher and green-grocer. Much emphasis here at Coton Orchard Café is placed on sustainability and environment-friendly products. Our coffee creations are carefully crafted by trained Baristas, using 100% Arabica beans sourced from Central and South America. We also cater to guests with dietary needs as we offer a variety of tasty vegetarian, vegan, and gluten-free options.
The restaurant also features a separate play area to keep our younger guests engaged and entertained.
Breakfast is served Monday to Saturday from 8:30 am to 11:30 am, and Sunday from 10:00am to 11:30am
Lunch is served Mondays to Sunday from 12:00am to 2:30pm
Deli selections, cakes, and pastries are available until 5:00 pm (Sundays until 4:00pm)
Parties of 8 or more are encouraged to book in advance. We do host larger events such as weddings, wakes, and graduations.
Facilities
Baby changing facilities

Free WIFI

Pushchair Accessible

Wheelchair Accessible
Contact Details
Address: Cambridge Road, Coton, Cambridge, CB23 7PJ
Just off M11 at junction 13
Garden Centre Tel: 01954 210234
Post Office Tel: 01954 212523
Opening Times
Monday - Saturday: 8.30am - 5pm
Sundays: 10am - 4.30pm (10am - 10.30am for browsing only)
Key Staff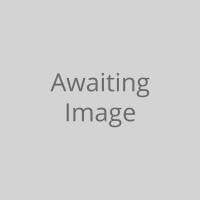 Kerry Pomfrett
Restaurant Manager
Garden Centre
Coton Orchard was planted in 1922. Like many orchards in the region it was established for the production of apples for the wholesale trade, with the bulk of its produce being marketed through London. Since fruit started to be imported from abroad, Coton Orchard is probably one of the last remaining orchards in Cambridgeshire and perhaps the most picturesque. A haven for wildlife and a peaceful respite from the hustle and bustle of Cambridge city centre, Coton Orchard is a patchwork of apple and plum trees, strawberry fields, green pastures and grape vines. Our Farm Shop is brimming with…
Find Out More