Sensational Fryer's Win Two Silver Awards at Tatton Park
29th July 2015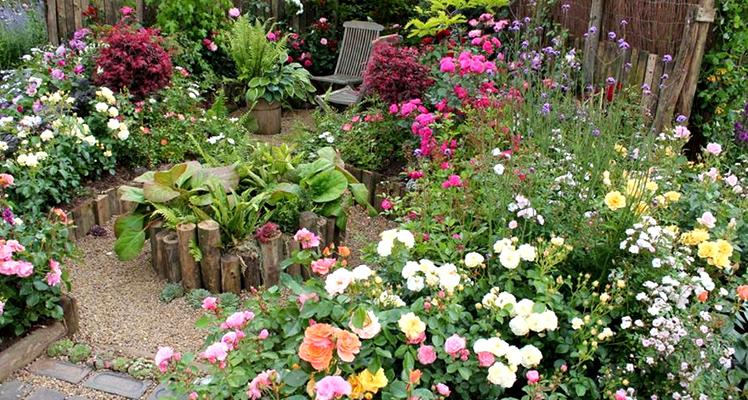 Fryer's Nursery was in full bloom at the Royal Horticultural Society's Flower Show in Tatton Park this month winning not one, but two silver awards.
The show, which took place during 22nd – 26th July, celebrates the Cheshire region's finest horticulturalists and the showground is made up of 3 themed zones – 'Grow' which celebrates all things plants; 'Inspire' which shows the latest in design concepts; and 'Feast' for growing and tasting a variety of foods.
Fryer's took the 'Inspire' zone by storm with Peter Shirley, Plant Manager at Fryer's Garden Centre, winning the silver award for his romantic 'Rosy Hues' exhibit in the 'Back to Back' garden section. Under the 'Grow' category in the floral marque, the team from Fryer's won a second silver for their stunning modern concept of using roses in containers with bedding plants.
'This is an amazing achievement for Peter along with Jill Kerr, Louise Stafford, John Moxon and the rest of the team for the months of planning that has gone into these projects and for producing some great gardens this year,' enthused Garden Centre Manager, Bijal Mistry.
'Our aim was to ignite the passion for roses once again by appealing to both the older generation with the 'Back to Back' garden, hopefully reminding them of images from their younger years and also the younger generation by showing them that roses can be used in a modern contemporary way with other more 'trendy' plants and that, with very little effort, roses can give years of pleasure in any situation.'
The internationally renowned Fryer's Roses Nursery, part of the Blue Diamond Group of Garden Centres, have been specialising in roses for over a century and grow over 200 varieties in their nursery located at Fryer's garden centre in Knutsford. Fryer's Roses are exclusively available at Blue Diamond Garden Centres.
The 'Blue Diamond Rose', Fryers' brand new and exclusive Hybrid Tea, also received rave reviews at the Flower Show. With colours ranging from silver to a hint of pink and a nice lemony scent, this exquisite rose is now available to order now through Fryer's Garden Centre in Knutsford or online at www.fryers-roses.co.uk. Bare root roses for delivery from November 2015 onwards and potted roses for delivery from March 2016 onwards. Limited stock available.