Fryer's Wins 'Garden Centre of the Year' for the Second Year Running
6th April 2018
FRYER'S GARDEN CENTRE in Knutsford has been awarded a prestigious gong for the second year running rising up from a shortlist of 20 to win.
The Manchester Road centre won Best Garden Centre for the year of 2017 beating 19 others.
Bijal Mistry, store manager, said: "I am delighted with this award. I have a tight-knit team of loyal and hardworking staff, many of whom have worked at Fryer's for a number of years.
"We also have a loyal customer base who visit Fryer's not only for the roses, for which we are renowned, but also because they know they can buy high-quality plants and products and receive excellent customer service.
"This is a fantastic achievement for all concerned."
Fryer's Garden centre on Manchester Road is part of the Blue Diamond group.
Click here for more information on the award-winning Knutsford centre.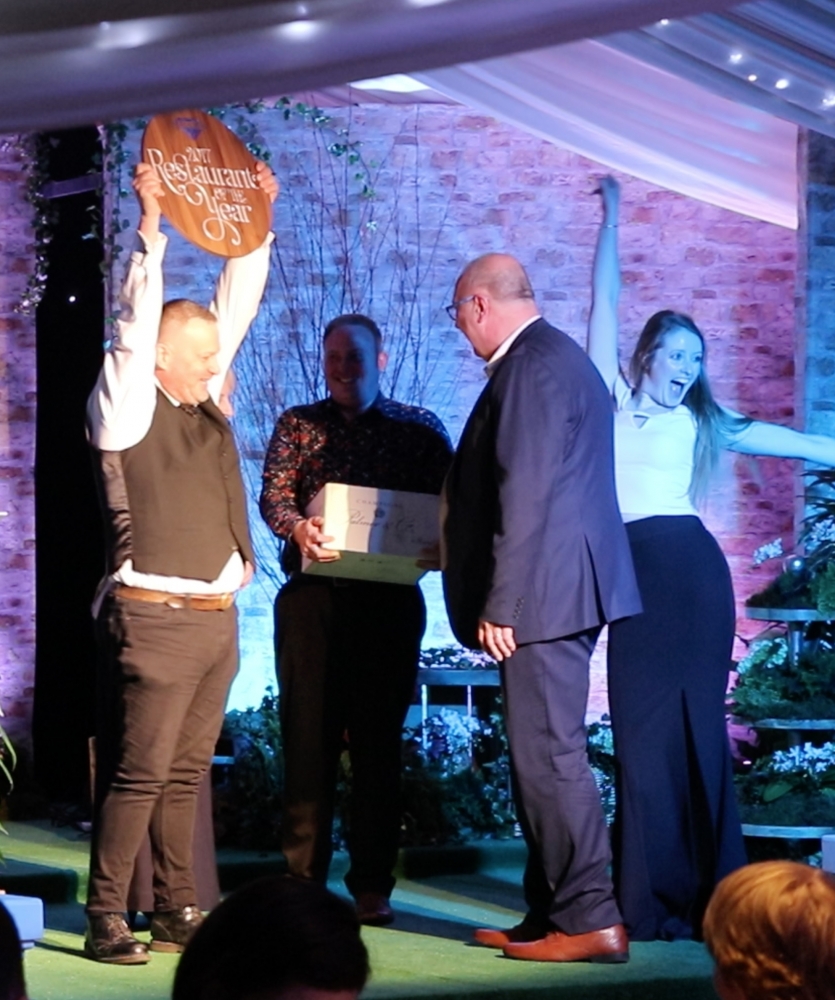 Pictured Above: Stooks at Newbridge Nurseries, winners of 'Restaurant of the Year'.
Blue Diamond would like to thank all of the sponsors and contributors of the awards of whom there are too many to mention, but include Tom Chambers, Woodlodge, Decopak and Foodbuy. Thank you to everyone involved.
All Award Winners:
• Stock Management - Trelawney Garden Centre - Jonathan Juleff & Adam Cornford
• Home - Trentham Home & Garden - Amanda Tudor
• Xmas - Le Friquet Home of Garden & Living - Matt Gouveia
• Visual Merchandiser - Grosvenor Garden Centre - Louise Gandy
• Fashion - Springfields Home & Garden - Ricarda Preston
• Wild Animal - Trelawney Garden Centre - Christine Worth
• Garden Sundries, Seeds & Bulb - 3 Shires Garden Centre - Andrew Lloyd
• Garden Features & Containers - 3 Shires Garden Centre - Andrew Lloyd
• Furniture & Outdoor Leisure – Trelawney Garden Centre - Dennis Risdon
• Seasonal Plants - 3 Shires Garden Centre - Sue Feaver
• Hardy Plants - Fryer's Garden Centre - Peter Shirley
• Indoor Plants - Grosvenor Garden Centre - Denise Varga
• Pastry Chef – Café Theatre, Redfield's Home of Garden & Living - Andy Brown
• Head Chef – Stooks, Newbridge Nurseries - John Waldron