Fryer's Roses to launch a New Rose at RHS Flower Show Tatton Park 2022
18th July 2022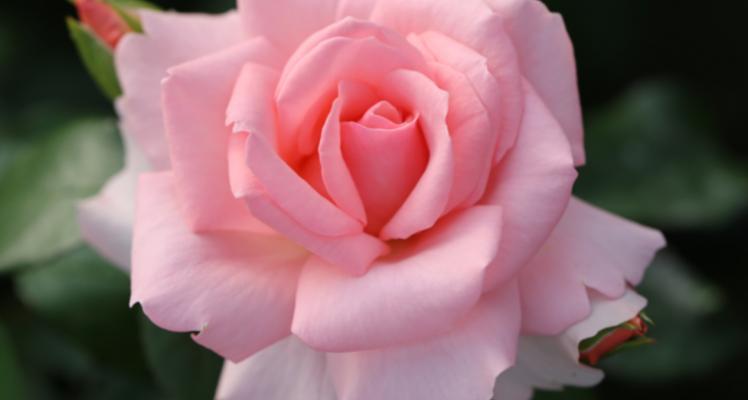 Fryer's Roses, part of the Blue Diamond Group of Garden centres, is to launch a new rose at this year's RHS Flower Show Tatton Park 2022 –the "Elizabeth Ashbrook" rose.
This new and exclusive rose is named " Elizabeth Ashbrook" in memory of the late Elizabeth, Viscountess Ashbrook of Arley Hall, Cheshire, and the mother of the present Viscount Ashbrook. This rose will replace a rose of the same name launched at RHS Tatton in 2018.
Lord Ashbrook kindly provided the wording below; -
"Elizabeth, Viscountess Ashbrook, was born in 1911 and died in 2002 aged 91 years. She was originally Elizabeth Egerton-Warburton. She married Desmond Flower in 1934 but in 1936 he inherited from his father the title Viscount Ashbrook so Elizabeth, for the rest of her life, was known as The Viscountess (or Lady) Ashbrook.
Lady Ashbrook lived at Arley Hall in Cheshire, for the whole of her life. This was the Warburton Family Estate which Lady Ashbrook inherited, the Warburtons having been at Arley since 1470 (and in Cheshire for some centuries before that).
Lady Ashbrook's greatest interest was gardening and she did a huge amount during her life to improve the garden at Arley (which for some time had been well known, particularly for the Herbaceous Border). The garden was first opened to public visitors in the early 1960's.
One of the major new features created by Lady Ashbrook in the garden was a collection of Shrub roses. She made this on the site of a previous formal area where there were Hybrid Tea roses. Lady Ashbrook did not particularly like Hybrid Teas in a garden, though she appreciated their value as cut flowers, but she became very fond of old fashioned and indeed newer varieties of Shrub roses both species and hybrids. The collection she made has been added to and enhanced over the years and remains an important feature.
Lady Ashbrook became quite an expert on Shrub roses and their cultivation. In this she was much influenced by many people in particular by two well-known gardeners, Graham Stuart Thomas, the distinguished nurseryman, writer and plantsman and Vita Sackville -West, the owner of Sissinghurst, where the world class garden is now owned by the National Trust. They were both rose experts".
The current Lord Ashbrook says- "It seems to us highly appropriate that there should be a new rose called 'Elizabeth Ashbrook' after my mother who did so much to enhance the Arley Garden and started the shrub rose collection which remains one of our key features".
Details about the new Elizabeth Ashbrook rose
Breeder synonym Fryyoubet
The "Elizabeth Ashbrook" Rose is a Floribunda rose, bred by Gareth Fryer, which produces an abundance of soft pink blooms. This rose has a high fragrance and as such was awarded a silver medal at Baden-Baden Rose Trials in 2016 and a Certificate of Merit and Fragrance Prize in La Roeulx, Belgium in 2016. With contrasting glossy green foliage and an excellent resistance to disease this rose is ideal for planting in the ground or in containers.
To a height of approximately 100cm when fully grown.
£1 from each rose sold through Blue Diamond and Fryer's Roses online will be donated, at the request of the current Lord and Lady Ashbrook, to the Royal National Institute of Blind People (RNIB). Elizabeth, Lady Ashbrook, experienced almost total loss of sight in the last 10 years of her life and benefited greatly from the RNIB Talking Book scheme.
Where to buy the roses from:
The new Elizabeth Ashbrook rode will be available to buy from Stand FM 69 in the Floral Marquee at the RHS Flower Show Tatton Park, online by visiting www.fryersroses.co.uk or by mail order, telephone 01270 360071.
The Elizabeth Ashbrook rose will also be available to buy from selected Blue Diamond Garden Centres* and also from the nursery at Arley Hall, Cheshire. Contact arleyhallplantnursery@gmail.com or telephone Arley Hall Nursery direct on 01565 777479, whilst stocks last.
*Elizabeth Ashbrook rose is available in Fryer's Garden Centre, Trentham, Bridgemere, Grosvenor and Percy Thrower's whilst stocks last.
Photographs provided courtesy of Arley Hall Estate, Cheshire.
For more information on the RNIB, visit www.rnib.org.uk.
Arley Hall in Cheshire