Download your FREE Nature-Friendly Gardening Guide
12th July 2023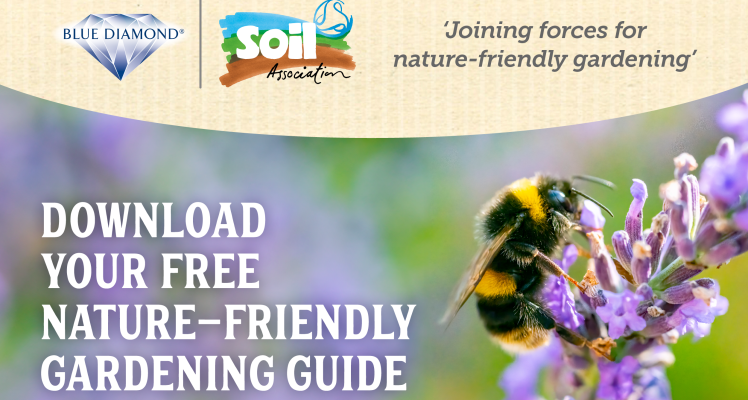 The summer season is officially here, and nature is out in full swing!
We've partnered with the Soil Association to create the ultimate guide for caring for your garden over the hotter summer months, whilst also taking care of nature and the climate.
The FREE digital guide is packed with top tips and expert advice from Ben Raskin, Head of Horticulture at the Soil Association, including:
Tips for keeping pests at bay
How to save seeds for a great crop next year
Water saving tips for healthier plants, soils and water bills
Tips for mulching
Pollinator-friendly plant list
Quick changes to make your garden more wildlife friendly
In this third year of our partnership with the Soil Association, we're working harder than ever to make it as easy as possible for gardeners to make nature-friendly choices at home.
The Soil Association is working to transform the way we eat, garden, farm and care for our natural world. We're collaborating with the charity to make greener gardening methods the natural choice for all.