Bringing your dogs in hot weather...
15th June 2021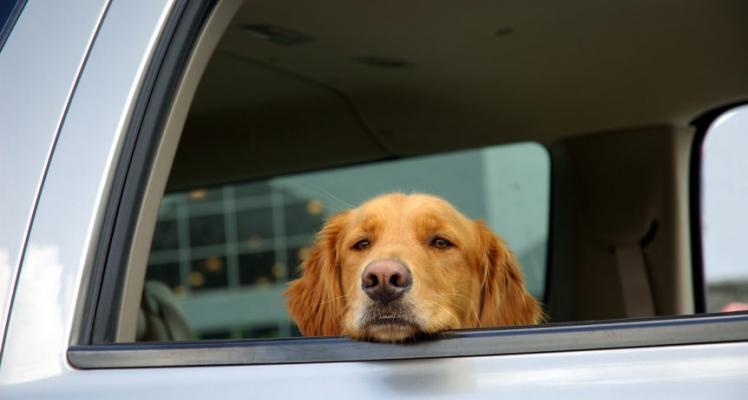 As the weather heats up and after a year of lockdowns and restrictions, it's inevitable that many of us will be wanting to explore the great outdoors and visit our garden centres with our four legged friends. At Blue Diamond, we welcome dogs in all of our centres, with the exception of our cafes and food areas.
However sadly, we receive lots of reports each year of owners leaving their dogs in their cars during hot weather.
Never leave your dog alone in a car on a warm day. If you see a dog in distress in a hot car, dial 999.
Many people still believe that it's ok to leave a dog in a car on a warm day if the windows are left open or they're parked in the shade, but the truth is, it's still a very dangerous situation for the dog.
A car can become as hot as an oven very quickly, even when it doesn't feel that warm. When it's 22 degrees, in a car it can reach an unbearable 47 degrees within the hour.
What to do if you see a dog in a car on a warm day
In an emergency, our staff may not be able to get involved. Dial 999 and ask for the police and report the matter to them.
If the situation becomes critical for the dog and the police are too far away or unable to attend, many people's instinct will be to break into the car to free the dog. If you decide to do this, please be aware that without proper justification, this could be classed as criminal damage and, potentially, you may need to defend your actions in court.
Make sure you tell the police what you intend to do and why. Take pictures or videos of the dog and the names and numbers of witnesses to the incident.
Blue Diamond staff will not be required to be involved with the decisions that you make whilst visiting one of our garden centres.