Bridgemere Show Gardens: Restored, Reinvigorated and Re-launched
5th May 2022
Bridgemere Show Gardens, now owned by the Blue Diamond Group, are once again restored to their former glory following an extensive restoration and rejuvenation.
These Gardens include3 RHS Chelsea Medal winning show gardens.
Formally known as 'The Garden Kingdom', and founded by John Ravenscroft in the 1980s to inspire amateur gardeners, these Show Gardens were once a popular visitor destination, attracting people from all over the UK and overseas. It is one of the only places in the UK where you can see a collection of RHS award-winning gardens from past, to the present day.
Sadly, the Gardens fell into disrepair when John retired in 2006 and it was only when the Blue Diamond Group bought Bridgemere Garden Centre, the Gardens and the adjoining nursery in October 2019, that work has been undertaken in the Gardens to resurrect and restore them to their former glory.
It is a 6-acre garden and in total, home to 13 individual gardens, including seven RHS gold and silver medal award-winning show gardens which are recreations from RHS Chelsea, RHS Hampton Court and RHS Tatton Flower Shows. Many of the plants in the Show Gardens are grown in our nursery and are available to buy from our Garden Centre.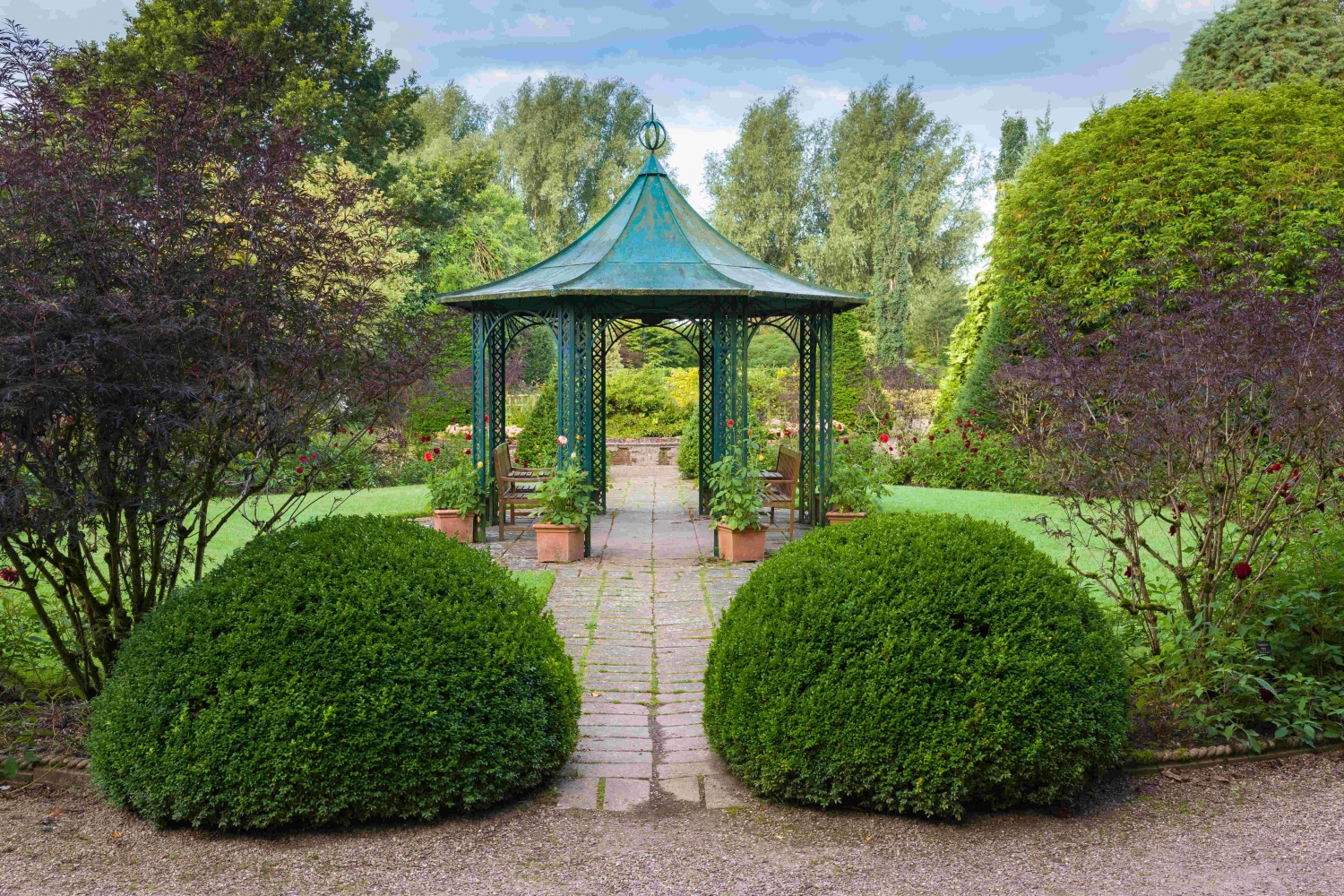 The Bridgemere Show Gardens also include other medal-winning show garden recreations from the Garden Festivals in Hanley and Liverpool as well as the garden in which the 1993 television series 'Gardener's Diary' was filmed. (Between 1993 and 1997, the TV series, 'A Gardener's Diary,' was filmed from these Gardens and aired on Grampian, Border, West Country, Carlton and RTE Dublin TV).
Launch of two new show gardens!
This year we are launching 2 new show gardens, the 'Blue Diamond Forge Garden', winner of a Silver Medal and the Best Artisan Garden at RHS Chelsea Flower Show 2021 and also the 'Down Memory Lane Garden', winner of a Silver Gilt at RHS Hampton Court Flower Show 2021, and which was designed in conjunction with Alzheimer's Society.
RHS Chelsea Flower Show 2021- The Blue Diamond Forge Garden
RHS 2021 Hampton Court Flower Show- The Blue Diamond Down Memory Lane Garden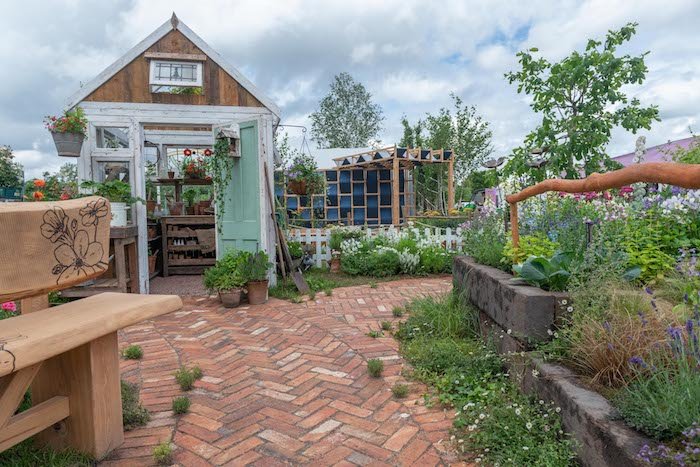 The Gardens include plants of national and county importance
The Gardens include 9 Champion Trees as well as over 120 rhododendrons. Also a significant collection of spectacular magnolias and at this time of year, formal bedding displays, including over 20,000 Tulips and informal herbaceous borders.
John Ravenscroft, the founder of the Bridgemere Show Gardens, was awarded the Royal Horticultural Society Veitch Memorial Medal, awarded to "persons of any nationality who have made an outstanding contribution to the advancement and improvement of the science and practice of horticulture."
He was awarded the RHS Victoria Medal of Honour in 2008, awarded to British horticulturists resident in the UK whom the RHS Council considers deserving of special honour by the Society and given to John for his "plantsman ship, entrepreneurial talent and encyclopedic knowledge of plants."
The Blue Diamond Group would like to honour John's achievements by keeping the Bridgemere Show Gardens, his legacy, alive and to once welcome visitors to the Gardens as they would have in John's heyday.
For more information about Bridgemere Show Gardens, including opening times and admission charges, (20% of admission charges are donated to Alzheimer's Society), please visit https://www.bridgemereshowgardens.co.uk/