Redfields Home of Garden & Living
After a two part refurbishment in 2014, Redfields Home of Garden and Living offers a ground breaking innovative concept which delivers a unique garden centre experience. The new centre also boasts two beautiful restaurants - Cafe Theatre and Treetops where all our food is homemade.
We offer our customers aspirational environments in which to shop for the garden and home. We also take pride in sourcing unusual items and our commitment to this 'point of difference' is key to our achievements. We offer style, innovation and importantly a difference in factor for both your home and garden.
Prior to joining the Blue Diamond family, Redfields was founded in 1977 by father and son team Roy and Richard Jones. Shortly after the initial opening, Roy and Richard were joined by Roy's daughter Ann and son in-law Malcolm Goater.
When the centre was opened, plants were grown directly on the site, as well as being sourced locally. Over the years the range of plants and gardening products has steadily expanded to meet the needs of our customers. You can get almost anything you need from us to help you develop, maintain, improve and make the best of your home and garden.
Contact Details
Address: Redfields Lane, Church Crookham, Fleet, Hampshire, GU52 0AB
Tel: 01252 624 444
Fax: 01252 624 445
Email Centre Manager
Have you joined the Diamond Club and not received any of your offer emails? If your answer is YES, please click here and we will sort it all out for you!
Opening Times
Monday - Saturday: 9am - 6pm
Sunday: 10am - 4.30pm (10am - 10.30am for browsing only)
Facilities
Disabled Parking
Parent and Child Parking
Wifi
Indoor and Outdoor Play Areas
Disabled Toilets
Baby Change Facilities
Electric Vehicle Charging Points
Delivery Service
Elf on the Shelf
It's official....... Blue Diamond is an approved Adoption Centre! Stop by in our Garden Centre to adopt a North Pole Helper from 10th October! #elfontheshelfUK
The Elf on the Shelf ®
A Christmas Tradition Broadcast Spot
The Elf on the Shelf ®: A Christmas Tradition is a cleverly rhymed children's book explaining the story of Santa's scout elves, who are sent to be Santa's eyes and ears at children's homes around the world! Adopt your own scout elf and learn the tale of Santa's finest helpers. The whole family will enjoy this Christmas tradition. Learn More by clicking here!
Elf Pets ®
A Reindeer Tradition Broadcast Spot
When Santa's sleigh is unable to lift off of the ground, he must call on his Elf Pets™ Reindeer to come to the rescue! Learn more by clicking here!
Food & Drink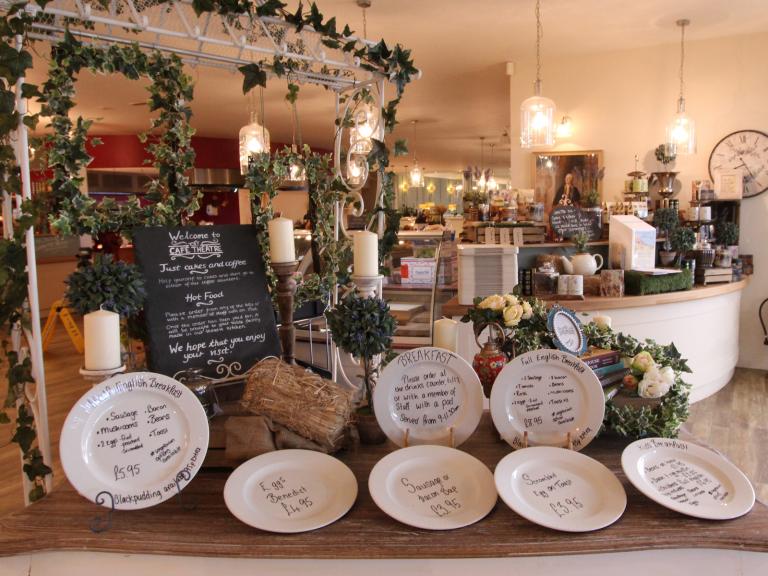 Cafe Theatre features the garden centre industry's first open theatre kitchen and is a destination in it's own right. The cafe offers homemade dishes prepared daily by our chefs and has it's own fully qualified pastry chef. Rise and shine with our breakfast delights including breakfast baps, a full or half English breakfast. If you fancy a lighter choice we have lovely eggs benedict - all our eggs are free range and ingredients are sourced locally. Breakfasts are served daily between 9am until 11.30am and 10am until 11.30am on a Sunday. Sit back relax and start your day the Redfield's way…
Find Out More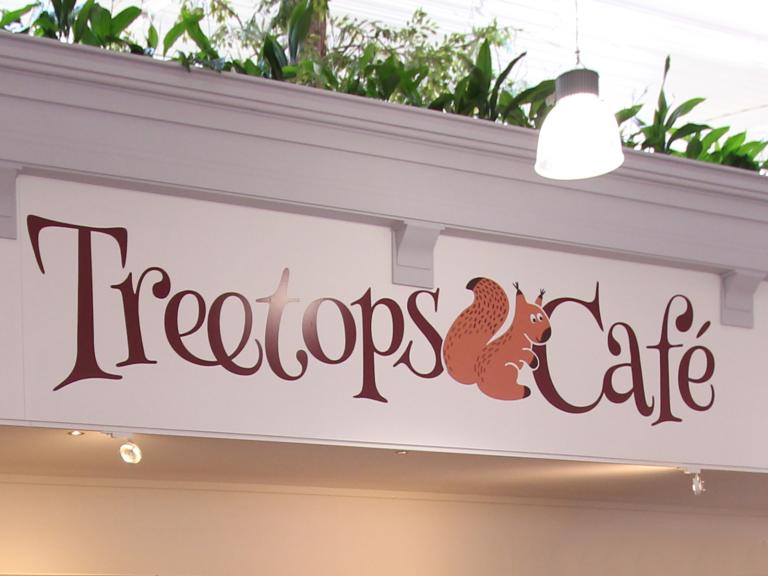 Come and join us in Treetops for a full or half English breakfast, or if you fancy something lighter, perhaps poached eggs on wholemeal thick cut toast - all made with locally sourced ingredients. Breakfasts are served daily from 9am until 11.30am and little the ones are welcome as we also offer a range of childrens' breakfasts. Lunch is then served from 12pm until 3pm daily with a range of chef specials - all home cooked in our Café Theatre kitchen and sent upstairs for you to enjoy. Try one of our lighter bites such as a fresh cooked panini or a piping hot jacket potato, or…
Find Out More