Evesham Garden Centre
Set in the beautiful surroundings of the fabulous shopping and leisure destination, The Valley in Worcestershire, Evesham Garden Centre is an inspiration to both gardeners and homemakers alike.
We stock a wide range of trees, plants and shrubs together with furniture, alfresco dining solutions and gift ideas.
We also have our very own Apple Barn Restaurant, offering the best in delicious cuisine.
With The Valley on our doorstep, it's a great day out for all the family.
For more information on the fantastic shopping experience The Valley has to offer, click here!
Contact Details
Address: The Valley, Evesham, Worcestershire WR11 4TP
Tel: 01386 761 888
Fax: 01386 761 999
Email Centre Manager
Have you joined the Diamond Club and not received any of your offer emails? If your answer is YES, please click here and we will sort it all out for you!
Opening Times
Monday - Saturday: 9am - 5.30pm
Sunday: 10am - 4.30pm (10am - 10.30am for browsing only)
Facilities
Wheelchair access and wheelchairs also available to use
Indoor toddlers play area
Open terrace seating area
Toilets
Elf on the Shelf
It's official....... Blue Diamond is an approved Adoption Centre! Stop by in our Garden Centre to adopt a North Pole Helper from 10th October! #elfontheshelfUK
The Elf on the Shelf ®
A Christmas Tradition Broadcast Spot
The Elf on the Shelf ®: A Christmas Tradition is a cleverly rhymed children's book explaining the story of Santa's scout elves, who are sent to be Santa's eyes and ears at children's homes around the world! Adopt your own scout elf and learn the tale of Santa's finest helpers. The whole family will enjoy this Christmas tradition. Learn More by clicking here!
Elf Pets ®
A Reindeer Tradition Broadcast Spot
When Santa's sleigh is unable to lift off of the ground, he must call on his Elf Pets™ Reindeer to come to the rescue! Learn more by clicking here!
Manager
Andrew Knowles
Garden Centre Manager
Food & Drink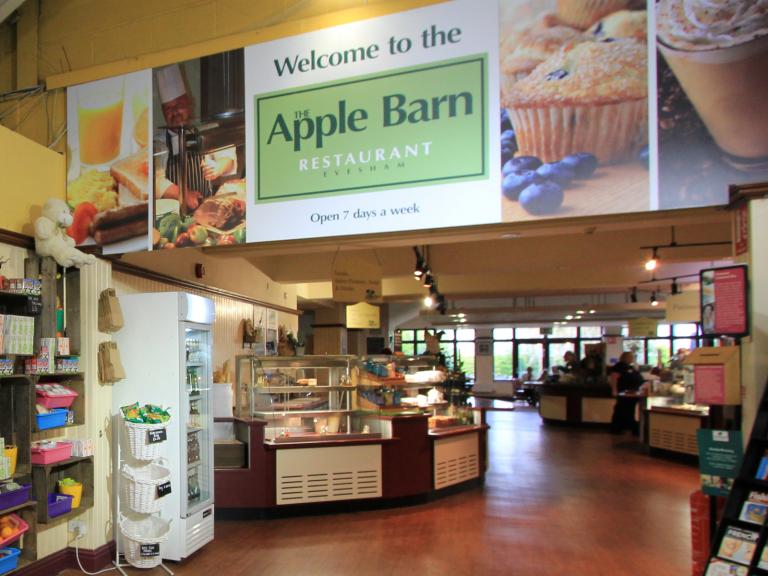 Relax and unwind in Apple Barn Restaurant at Evesham Garden Centre. Enjoy our homemade cakes, popular cream teas, delicious desserts, cream filled meringues, cream filled scones and gateaux. We believe we have the best carrot cake in Worcestershire and our Homemade Florentines are sublime! Lunch is served daily, and light snacks can be found at our deli counter. You can also choose from a delicious Fresh Carvery or our Chef Specials. We also have great offers during the week for two course lunches and special set meals for senior citizens…
Find Out More