Derby Garden Centre
Derby Garden Centre is near the vibrant and cosmopolitan city, with its cutting edge culture and entertainment. It also sits on the boundary of the beautiful Peak District. Derby is literally in the centre of the UK so the Garden Centre is easy to reach from any direction. Newly refurbished since it was acquired by Blue Diamond Group, the Centre is now a perfect environment for everything for the home and garden including a wide range of furniture, indoor gift ideas, gardening essentials and outdoor plants.
In addition, The Clocktower Restaurant makes an ideal setting for afternoon lunch or just a cup of coffee with friends and family.
Derby Garden Centre is also home to Brown and Green, our on site local, ethical and artisan food store which offers a large range of food and drink, from the everyday essentials through to gourmet treats, including an impressive cheese counter. Brown and Green, located within the Garden Centre at the back of the plant area, is a Blue Diamond partnership business. For details of news and events visit www.brown-and-green.co.uk/derby
Contact Details
Address: Alfreton Road, Little Eaton, Derby, Derbyshire DE21 5DB
Tel: 01332 831 666
Email Garden Centre
Have you joined the Diamond Club and not received any of your offer emails? If your answer is YES, please click here and we will sort it all out for you!
Opening Times
Monday - Saturday: 9am - 6pm
Sunday: 10.30am - 4.30pm
Elf on the Shelf
It's official....... Blue Diamond is an approved Adoption Centre! Stop by in our Garden Centre to adopt a North Pole Helper from 10th October! #elfontheshelfUK
The Elf on the Shelf ®
A Christmas Tradition Broadcast Spot
The Elf on the Shelf ®: A Christmas Tradition is a cleverly rhymed children's book explaining the story of Santa's scout elves, who are sent to be Santa's eyes and ears at children's homes around the world! Adopt your own scout elf and learn the tale of Santa's finest helpers. The whole family will enjoy this Christmas tradition. Learn More by clicking here!
Elf Pets ®
A Reindeer Tradition Broadcast Spot
When Santa's sleigh is unable to lift off of the ground, he must call on his Elf Pets™ Reindeer to come to the rescue! Learn more by clicking here!
Food & Drink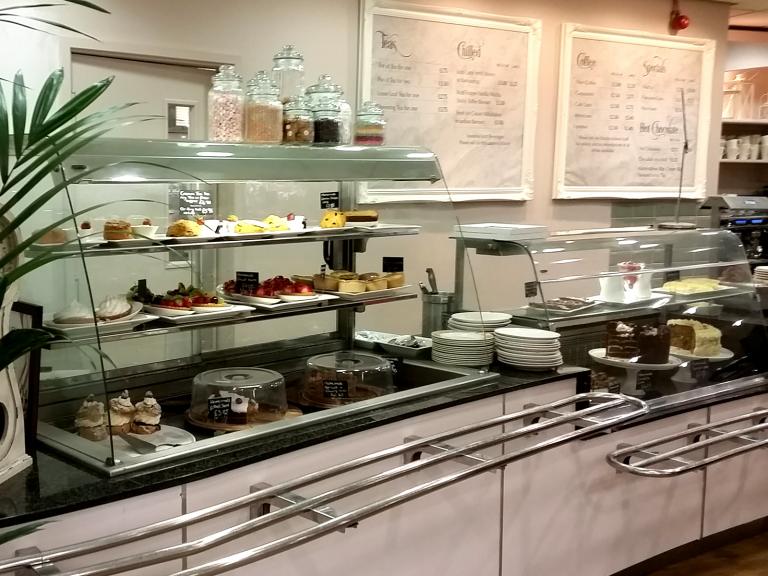 The Clock Tower Restaurant offers a wide range of foods from hot cooked breakfasts to traditional lunches including a carvery with locally sourced meats seven days a week. Hot specials are served from 12pm until 2.30pm as well as freshly made baguettes and sandwiches, salads, homemade delicatessen products, jacket potatoes and paninis to name a few! Homemade soup is prepared daily and our pastry chef offers a wide range of pastries, gateaux and cheesecake that will tempt you to return to our assisted service counters each visit! Our children's play area has also…
Find Out More