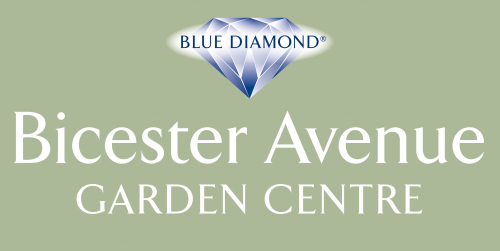 Bicester Avenue Garden Centre
Bicester Avenue has come a long way since it started out as a tiny nursery in the 1970s. It had a major redesign in 2007 and we've since won two prestigious retail industry awards. As well as a huge range of top-quality plants and gardening products, we also have a shop selling homeware and a variety of other gifts - great for a spot of shopping. And be sure you don't miss our very popular food hall selling fresh, local produce.
We specialise in landscaping materials. Whether you're in the trade or want to do a bit of garden landscaping yourself, visit us for all the quality products you need, from paving to plants, gravel to grass, all at great prices. Or if you're looking for expert advice, bespoke project solutions or just a one-stop-shop, we're the place to come.
Our new soft play area, Eat and Play at Bicester will be opening on Friday 8th March 2019. Please CLICK HERE for more information
Contact Details
Address: Bicester Avenue, Oxford Road, Bicester, OX25 2NY
Tel: 01869 208 160
Landscaping Yard: 01869 242 248 (option 4)
To submit a query, please CLICK HERE
Opening Times
Garden centre:

Monday to Saturday - 9am to 6pm.
Sunday - 10.30am to 4.30pm.
Manager
Jazz Edwards
Garden Centre Manager
Food & Drink
A visit to The Restaurant at Bicester Avenue won't disappoint. We produce freshly cooked food using seasonal produce by our team of excellent chefs. We also have a wide selection of light bites, main courses, cakes and afternoon tea. Breakfast is served daily until 11.30am.
Find Out More
The beginning of a new story………………. Bicester is the home of our premier pâtisserie which features an open kitchen influenced by Rudyard Kipling and his love for cakes. " one day he took flour and water and currants and plums and sugar and things, and made himself one cake which was two feet across and three feet thick. It was indeed a Superior Comestible (that's magic), and he put it on stove because he was allowed to cook on the stove, and he baked it and he baked it till it was all done brown and smelt most sentimental. " Our in-house Chef de pâtisseries&nbsp…
Find Out More